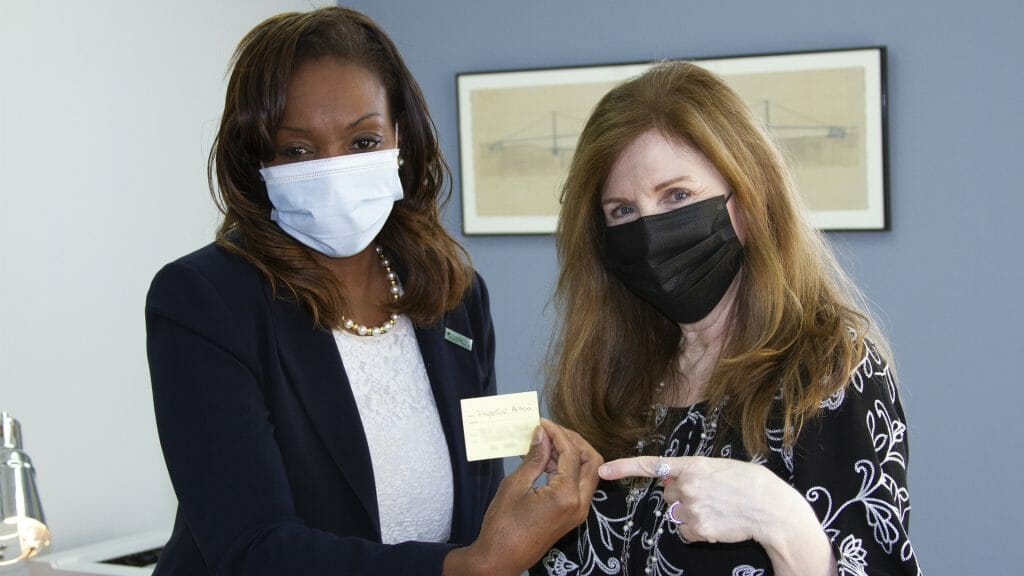 The Friends of CSI, the College of Staten Island's longest-serving volunteer group (45 years) held its first scholarship raffle fundraiser in support of their longtime scholarship that has benefited generations of CSI students.
The grand prize drawing was held on Nov. 1 and the lucky winners were drawn by Kim Williams, Esq., Interim Assistant Vice President, Institutional Advancement and Interim Executive Director, CSI Foundation, and Jennifer Lynch, Associate Director, Annual Giving and Campus Liaison to The Friends of CSI.
1st Prize: $1,000, Jacqueline Armani '06
2nd Prize: $500 VISA gift card, Anna Williams
3rd Prize: $500 VISA gift card, Deborah Stengle
The Friends of CSI have a long tradition of supporting scholarships for deserving students. According to Carol Berardi, President of the Friends of CSI, "Now, more than ever, scholarship support has become crucial for many CSI students who have struggled economically during the pandemic to remain in school. Since we were unable to hold our signature fundraising event this past year, The Literary Brunch, we decided to hold a raffle to continue our efforts. It's been so successful that that we plan to offer a raffle fundraiser every year."
The Friends of CSI congratulate the winners and thank all those who took a chance and made a difference for our students.
By Jennifer Lynch