Please be advised that the CUNY Board of Trustees recently approved an expanded tobacco policy that will make CUNY the largest smoke-free public university system in the United States. The revised policy, which must be implemented University-wide no later than Tuesday, Sept. 4, 2012, prohibits the use of tobacco on all grounds and facilities under CUNY's jurisdiction–indoor and outdoor–as well as tobacco industry promotions and marketing on campus properties, and tobacco industry sponsorship of athletic events and athletes.
Reaffirming CSI's status as a leader in health and wellness in the community, and in accordance with CUNY's revised tobacco policy, I have formed a Tobacco-Free Environment Task Force to research best practices and make recommendations about our transition plan to a healthier, tobacco-free campus.  Professor Richard Gid Powers, Department of History, and Linda Conte, Director of Health and Wellness Services, are co-chairs of the Task Force, which consists of faculty, staff, and students, including the Student Government president.  The group has met weekly since January, and will be submitting a transition plan in early March. The plan, entitled "Change Is in the Air," will include targeted visibility campaigns utilizing print and Web that promote educational and motivational cessation programs and resources available to students through the Wellness Program, as well as faculty and staff through Human Resources.
You will be provided with updates concerning any developments with this new initiative.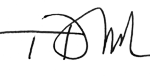 -Tomás D. Morales, PhD
President