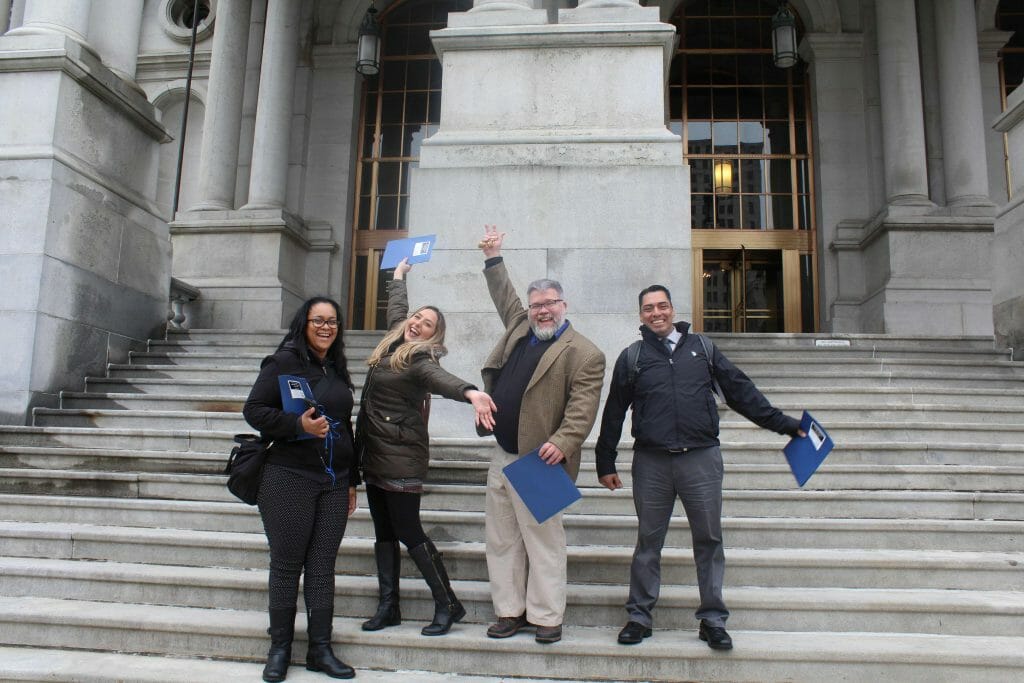 If you are looking to earn an MSW in New York City, your best bet is the College of Staten Island. Our MSW graduates have the lowest debt and the highest earnings of any MSW graduates in the City – including the graduates of programs that are very highly ranked nationally.
Dean Savage, a professor at Queens College, CUNY analyzed data on the newly released program-specific data from the College Scorecard at the U.S. Department of Education (DOE), examining data on 11 nationally accredited Master of Social Work (MSW) programs in the New York City metropolitan area, including two SUNY campuses, NYU, Long Island University, and Columbia University.
Savage found that of the 11 institutions in the NYC area that have accredited MSW programs, College of Staten Island students graduate with the lowest debt (in federal loans taken out during enrollment in the MSW program) and the highest earnings (one year after graduation, based on pooled earnings estimates for graduates of 2014-2015 and 2015-2016, from IRS Treasury files [W2 and 1040 forms]). This is among graduates of both public and private schools, including NYU and an Ivy League school (Columbia).
An analysis of Savage's numbers finds that the highest average debt was for graduates of Columbia ($76,985), and LIU and NYU, (both at $75,960), compared to the average debt for CSI graduates at $29,305, the lowest of all 11 programs.
In the earnings column, the lowest earnings were for graduates of Yeshiva ($44,300), SUNY/Stony Brook ($45,800), and Touro ($46,200), while CSI graduates reported average earnings of $52,200, the highest of all 11, higher than Columbia ($50,700) and NYU ($48,200).
The College of Staten Island MSW program admitted its first class in 2014. It takes a minimum of three years after the first group of students is admitted to achieve initial national accreditation by the Council on Social Work Education (CSWE), and CSI's program has been accredited since 2017.
The MSW program has a single specialization in disability studies, which CSWE says is unique in the country. It focuses on people with physical, sensory, developmental, intellectual, and psychiatric disabilities, as well as those who have substance use disorders or impairments associated with military service, aging, and chronic health problems. Faculty members are nationally and internationally known and produce critical research in disability studies and other areas including returning citizens, stress in police officers, and the national social work curriculum.
The program is purposely small, allowing faculty and students to form close academic bonds and work together on research with national and global implications. Admission is competitive. Scholarships are often available. Go to https://www.csi.cuny.edu/ and search for MSW Admissions.
For more information, contact Christine Flynn Saulnier, Professor and Chair, Department of Social Work at christine.flynnsaulnier@csi.cuny.edu, 718.982.2020.
By Christine Flynn Saulnier, MSW, PhD and Terry Mares