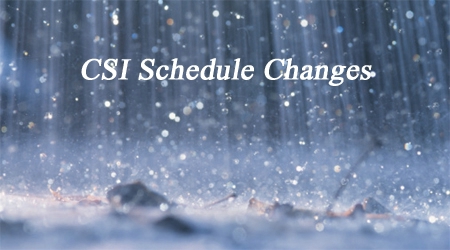 In what has been a disastrous recent few weeks for outdoor sports, the College of Staten Island has suffered another set of shake-ups to the schedule.  The incoming storms slated for the tri-state area today have officially knocked out today's softball doubleheader, slated to be played at Farmingdale State College at 3:30pm.
Alongside the cancelation today, there are also a couple of changes and additions.  On Thursday, the softball doubleheader, scheduled to be played at CSI against Briarcliffe College, a make-up from a previous rain-out, has been switched from a 5:00pm to a 4:30pm start.
Also, on the men's diamond, the Dolphins have added a single contest against NYU-Polytechnic on Thursday, March 28, with first pitch scheduled for 7:30pm.
As of press time, both the CSI Softball and Baseball contests that ate scheduled for tomorrow at CSI are on as scheduled, as is the men's tennis match against Rutgers-Newark in Newark, NJ.