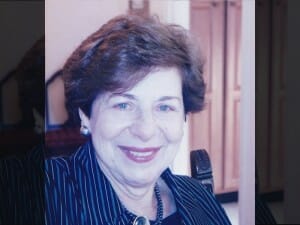 The adage "it's never too late" is proven again.
Rose Zrake, age 87, will receive her Bachelor of Arts degree in English Literature during commencement at College of Staten Island on May 28. A dream that began decades ago is realized.
Zrake married in her 20s, raised five children and then, in her 40s began her college career. Taking just one or two classes a semester, the road to a degree seemed daunting and she stopped for a long while. But her love of learning and her love of the arts brought her back to the classroom a few years ago.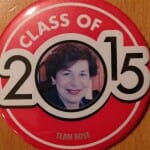 Taking classes with students who were the same age as her granddaughters did not phase this Brooklyn native. "The classroom discussions were engaging and energizing," Zrake gushed, adding all  the other students and faculty were very welcoming of the unique perspective she brought to the classroom.
All all who meet her – or hear her story – agree that it is an inspiration to know that it's never too late to realize a dream… And that learning never has to end.