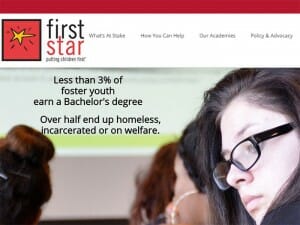 The First Star CSI Academy is an ambitious new program funded by the College of Staten Island (CSI) Foundation that will directly support youth in foster care. CSI has been chosen by First Star, Inc. as the first institution in CUNY and New York State to house the breakthrough program.
Beginning in October, approximately 30 high school students from Brooklyn and Staten Island will visit the CSI campus one Saturday each month to participate in academic and life skills development programs. The first year of the four year long program will culminate in July 2017 when the group experiences college life for an entire month while living in Dolphin Cove, the college's apartment-style luxury residence halls, deepening their involvement in the academic and life skills programs.
"We are exceptionally proud of our partnership with the Administration for Children's Services and the College of Staten Island," said Paige Chan, National Director of First Star Academies and a native Staten Islander. "Approximately 50% of foster children nationwide graduate from high school by the age of 18, and less than 10% going on to achieve their baccalaureate. With this partnership, we will improve those outcomes here at home. I look forward to launching this profoundly impactful program in New York, working with our ninth-graders, telling them you are not foster children, you are First Star students, you are not your past, you are the future, and you have a home at the College of Staten Island."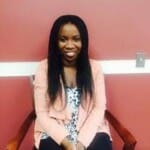 The newly appointed Director of the First Star CSI Academy, Senemeht Olatunji, has joined the College's Division of Student and Enrollment Services. She previously worked with Child and Family Services in Washington, DC, where she worked in the social service field with a variety of populations, including youth in foster care, homeless women and families, and domestic violence and sexual assault survivors. In this role, she provided group and individual therapeutic and psycho-education interventions. Additionally, Olatunji spent six years as an English language arts teacher and instructional coach, having received her Master's degree in Social Work from Howard University and a bachelor's degree from Marymount Manhattan College.
"The First Star CSI Academy is in a unique position to ensure that college and career pathways are created for youth in foster care in New York. It is truly an exciting time to launch the Academy through the collaborative efforts of several vested stakeholders," said Olatunji. "The First Star CSI Academy will serve as a critical and innovative step in addressing the educational needs of the youth involved in a holistic way."
"We are proud that First Star has chosen the College of Staten Island to be the first college in New York State to launch this vital project," noted Khatmeh Osseiran-Hanna, Vice President for Institutional Advancement and External Affairs and Executive Director of the CSI Foundation. "We are fully committed to further earn their trust by developing a program that will continue First Star's national track record of success."
"We are deeply grateful to the CSI Foundation, First Star Inc., the Hilton Foundation, and the Administration for Children's Services for supporting this vital new initiative to ensure success for all students," commented Jennifer S. Borrero, JD, Vice President for Student and Enrollment Services. "We are thrilled and humbled to launch a program that is so fully engrained in the College's Mission, Vision, and Values. We are very excited to welcome our future students to campus!"
"All children have potential, but not all children have opportunities to realize and achieve that potential," noted Ken Bach, Communications and Marketing Director at CSI.  "This important program will seek to change that imbalance, and is especially resonant with the college's motto "Opportunity and Challenge." It also reinforces CSI's placement in recent national rankings, which include: sixth in the country on CollegeNet's Social Mobility Index; 18th in the Northeast for "America's Best-Bang-for-the-Buck Colleges" according to Washington Monthly; in the top 15% nationwide on PayScale's College Salary Report for Alumni Salary Potential; and a Top Military Friendly School by GI Jobs magazine for seven consecutive years."