The Seventh Annual CSI Foundation Celestial Ball, in celebration of the College's 60th Anniversary, raised record-breaking funds through generous donations from guests and sponsors, and matched last year's record-breaking attendance. The money raised will be used to strengthen student support and advance faculty research, as well as help ensure that CSI's greatest needs are met.
The black-tie optional event, chaired by CSI Foundation Board Secretary Marilyn Caselli, was held at the beautiful Richmond County Country Club.
View the CSI Today Photo Gallery>
As in past years, the Ball committee honored members of the CSI and Staten Island communities who have affected positive change. Each were awarded the President's Medal by Gary Reichard, Provost and Senior Vice President for Academic Affair.  Recipients included Dr. Michael Kress '69, '75; Patrick McDermott; and Beatrice Victor. In addition, the Friends of CSI, represented by Carol Berardi, Norma D'Arrigo, and Anthony DeFazio, celebrated their 40th Anniversary of service to students and student support, and were awarded a proclamation from the President and Provost in recognition of their hard work and dedication.
[youtube]http://www.youtube.com/watch?v=-Ai38Ipew4M[/youtube]Khatmeh Osseiran-Hanna began the evening's program by acknowledging the event's sponsors and the individuals who worked tirelessly to make the Ball a success. She also noted the contributions of the board members of the CSI Foundation and CSI Alumni Association, and underscored the importance of the College's partnerships with the Island's not-for-profit organizations. She concluded by summing up a main focus of the Ball, "The evening is all about you, our donors and you our honorees. Grounded in your generosity, we reach new heights."
CSI Foundation President Sam Farag emphasized the CSI Foundation's critical role in securing philanthropic support for the College and built upon Osseiran-Hanna's words to the donors by thanking the Ball's attendees, emphasizing that the success of CSI and its students is dependent upon their generosity, now more than ever.
CSI President Dr. William Fritz began his remarks by discussing the legacy of the Celestial Ball, stating that the event "builds upon the legacy of the Starlight Ball, founded as the College's premiere fundraising event by the Friends of CSI in 1978, which then morphed into the Starlight Cabaret. So in reality, we have been celebrating for at least 38 years!"
Dr. Fritz recognized past honorees and honorary degree recipients in the audience, as well as the hard work of the members of the College community, which helped to make the Ball a reality. He briefly discussed the upward trajectory of the College since its inception as Staten Island Community College in 1956, highlighting the many local and national accolades that CSI has received for the excellence and value of its programs, and the transformation effect on the student body.
The significance of academic excellence was a focal point of the comments provided by student speaker Steven Arriaga, a Linguistics and Spanish major with minors in French and Latin American Studies. A senior with the Verrazano School Honors Program, Steven compared his time in high school, from which, he admitted, he "barely graduated," to his amazing success at CSI. Now, he is deeply involved in a number of organizations, is a Fulbright candidate, and plans attend graduate school upon graduation.
Steven, who is a recipient of the Clara & Arleigh B. Williamson and the Academy of Retired Professors scholarships, also expressed his gratitude to the College's supporters, saying that they are responsible for his success. "You are part of the reason that there is no better university system in the country than the CUNY system. I repeat: there is NO better university system in this country than the CUNY system; the ambitions of CSI scholarship recipients are a testament to this truth. Thank you for allowing us to shine, for being the catalyst that allows us to endlessly achieve excellence."
This year's Ball included a silent auction, where attendees competed for prizes such as a whale and dolphin watching excursion for two onboard the American Princess or two tickets to see Kanye West at the Prudential Center, among many other exciting items and activities.
HONOREES
 President's Medal recipient Michael E. Kress, PhD, '69, '75
Dr. Michael E. Kress is the former Vice President for Information Technology and Economic Development at the College of Staten Island and former Executive Director of The City University of New York Interdisciplinary High-Performance Computing Center (IHPCC). He received his Doctorate from New York University. He is an alumnus of the College of Staten Island, holding an MA and BS from Richmond College.
His prominent CUNY career spans more than 45 years. As Vice President for Information Technology, he was responsible for developing campus technology strategies and providing leadership and direction with respect to the operation of campus technology systems, core business applications, voice and data networks, IT Security, and data center operations. He was also a member of the CUNY IT Steering Committee, and is a distinguished member of the CUNY Doctoral Faculty in Computer Science.
In his capacity as Executive Director of the CUNY IHPCC, he had oversight of the facility that provides the computational resources required by CUNY faculty, students, researchers, and their collaborators. Dr. Kress developed synergistic collaborations among researchers to bring together computational scientists and discipline experts to solve problems which rely on high speed computing and massive data sets.  Some recent contributions include scientific visualization of real world and simulated data, including storm surge research in the aftermath of Superstorm Sandy, and traffic and transportation system modeling. In addition, Dr. Kress developed special techniques for teaching mathematics to blind students and instituted a system for text transcription for deaf students at CUNY.
Dr. Kress is the recipient of many National Science Foundation and other grants and has published extensively in the field of computational science, numerical analysis, educational technology, and transportation systems. In July 2014, with his leadership as principal investigator, a consortium of six CUNY institutions received a $15 million gubernatorial grant to launch a CUNY Center for Big Data Analytics and Visualization to develop big data analysis resources at multiple sites and workforce certificate programs that will capitalize on New York City's growing strength as a national hub for technology-focused innovation.
Recently, he led The Willowbrook Mile collaboration among CSI, the Staten Island Developmental Disabilities Council, the Institute for Basic Research in Developmental Disabilities, and the Elizabeth Connelly Resource Center/Office for People with Developmental Disabilities.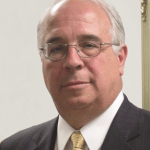 President's Medal recipient Patrick F. McDermott
Patrick F. McDermott is the Managing Partner and co-founder of McDermott & Thomas Associates LLC, a firm specializing in employee benefit planning and insurance, financial planning, and estate planning. McDermott and Thomas Associates LLC has offices on Staten Island and Princeton, NJ. The firm is a Founding Partner of United Benefit Advisors, one of the nation's largest privately held employee benefits advisory organizations with more than 1,300 experienced benefits professionals located in 140 offices across the country. UBA Members provide employee benefits consulting and brokerage services, and best-in-class products to more than 24,000 private corporations and public employers, managing nearly $10 billion annually in Employee Benefit expenditures on behalf of 1.6 million+ employees and their families.
Pat is a Director and Past President of the College of Staten Island Foundation, Trustee of the Northwell Health System (North Shore-LIJ Health System), Past Chairman of the Board of Trustees of Staten Island University Hospital, Chairman of the National Board of the American Parkinson Disease Association, a Trustee of Catholic Charities Community Services of the Archdiocese of New York, and a Director of the Staten Island Rotary Foundation.
As a member of the CSI Foundation Board, Pat has served the College of Staten Island community since 2000. His contributions, both financial and in service, have been invaluable to the advancement of both institutions. He has received numerous awards for service to the community including the United Hospital Fund Distinguished Trustee Award, the Meals on Wheels Louis R. Miller Community Service Award, the Staten Island CYO Community Service Award, CYO Archdiocesan Shining Stars Award, YMCA Distinguished Community Service Award, and is a Paul Harris Fellow of Rotary International.
Pat and his wife Susan have three children and five grandchildren and reside on Lighthouse Hill.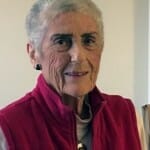 President's Medal recipient Beatrice Victor
For most of her life, Beatrice Victor has dedicated herself to community service.
Born Beatrice Goldsmith in Worcester, MA, she became a Registered Nurse after graduating from high school, and immediately joined the U.S. Army Nurse Corp., serving in Bethesda, MD as an ensign. Most of her patients fought at Iwo Jima, and the ward for which she was responsible was inspected by President Truman.
After the war, she worked in a physician's office, and attended evening classes at NYU to bolster her skills. She subsequently met and married her husband, Dr. Melvin Victor, and worked with him in his office until his death in 1977. She then served as a representative for Staten Island HIP.
Beyond her professional life, Ms. Victor became an advocate for people on Staten Island with brain damage, having a child of her own who experienced brain damage at birth. As a result of her efforts, one of the Island's first group homes opened and she served as Executive Director for eight years. It is still providing excellent service to this population. In addition, she was instrumental in the creation of a diagnostic center at the Mental Health Society for the brain injured, which still provides services in the Borough as the Elizabeth Pouch Center for Special People. Ms. Victor also attended numerous rallies and took many trips to Albany to advocate on behalf of people with brain injuries.
Ms. Victor has also been a champion for seniors on the Island, working to establish SeniorNet to teach computer skills to seniors. She worked to open a classroom for this project at the Jewish Community Center of Staten Island, serving as a teacher for ten years. She has also written the "As We Are" column in the Staten Island Advance, which addresses issues that are important to seniors.
Celebrating 40 Years of Dedication and Service: The Friends of CSI
The Friends of CSI are celebrating their 40th anniversary, this year. The organization began in 1976 as a group of community members who support the College's Mission and who promote and execute programs to involve the community in the educational and cultural activities of CSI. Most significantly, their efforts have assisted generations of students with scholarship support, making their dreams of a college degree accessible and affordable.
Over its four-decade existence the Friends have hosted an impressive list of fundraising events. They established the Starlight Ball, which was the predecessor to today's Celestial Ball. Other events include dinner theaters, the International Festivals at the Sunnyside Campus, various musical events, and a trip to Sicily and Rome with the CSI Alumni Association.
In recent years, the Friends have sponsored an annual Literary Brunch event, which spotlights prominent authors and theirs works. This year's Brunch featured CSI Provost and Senior Vice President for Academic Affairs, Dr. Gray Reichard, who discussed his latest published book, Deadlock and Disillusionment: American Politics since 1968.
Dr. Reichard's presentation was followed by an audience discussion moderated by Professor Richard Flanagan, which included Tom Wrobleski from the Staten Island Advance, and Francis Barry, columnist on politics and U.S. domestic policy for Bloomberg View. It was a timely event, as it occurred shortly before the 2016 U.S. Presidential election.