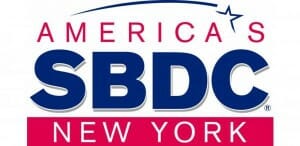 Thanks to years of guidance and a nomination from the Small Business Development Center at the College of Staten Island, Staten Island-based Scaran Oil Service Company has been named the 2018 Jeffrey Butland Family-owned Business by the New York Small Business Administration.
Scaran Oil Service was founded in 1930 by Vito Scarangello, and is currently run by brothers Frank, Jr. and Tom Scarangello. Noting that family-owned businesses are a crucial part of the local economy, Beth Goldberg, Director of the New York SBA District Office commented that "Scaran Oil Service has a remarkable story. Nearly 100 years in business, three generations all working together on Staten Island—it's the American Dream! SBA's so proud to name the Scarangellos as our Jeffrey Butland Family-owned Business of the Year."
Scaran, which currently has 50 employees,  began its collaboration with the CSI SBDC in 2002 when the Center secured a Business Interruption Disaster loan in the aftermath of the 9/11 attacks. Since that time, the company has received continued guidance in accessing capital from the SBDC, representing approximately $500,000 in small business funding over the last decade.
Dean Balsamini, Director of the SBDC, emphasizes the importance of utilizing the services that the Center provides for local business.
The SBDC provides customized solutions through advisement, education, research, and advocacy for entrepreneurs, innovations, and the small and medium enterprise community at no cost. Among the many services it provides are business planning writing assistance, cost analysis/financial management, procurement assistance services/BidLinx, minority women business enterprise, disaster recovery and building, and more.
For more information on the SBDC, go to their Website or follow their news and upcoming events on social media – @sisbdc on Facebook, Instagram, and Twitter.