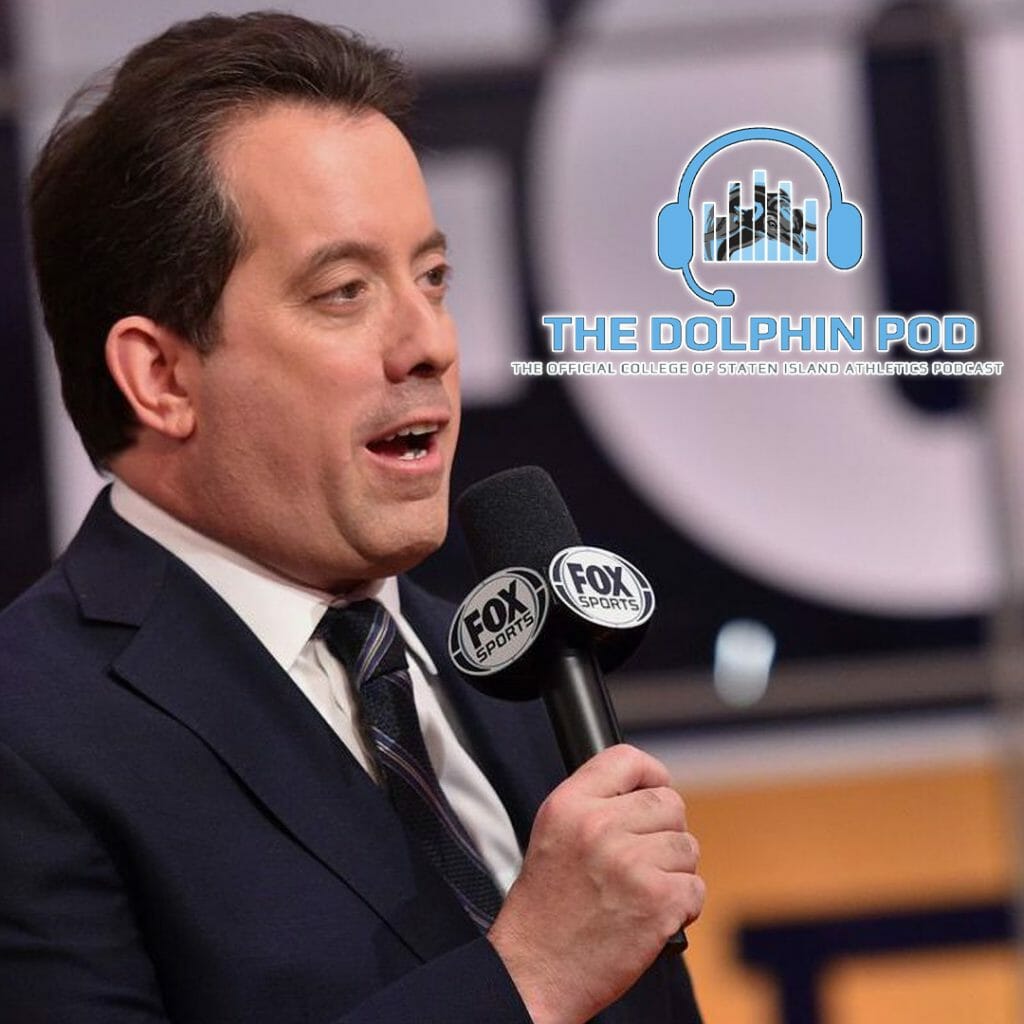 The Dolphin Pod, the College of Staten Island's Official Athletics Podcast, will get a special guest to stop by in the coming days as broadcasting giant Kenny Albert will join the program on Episode 18, premiering January 22, 2021.  Albert will shed some light on some of his Staten Island roots and his ties to a handful of greats at the College that got him started on what has been an illustrious career.

The son of legendary sportscaster Marv Albert, Kenny Albert is the only sportscaster in the nation currently covering play-by-play duties in all four major professional sports leagues in the United States. He covers the National Football League, Major League Baseball, and pro boxing on FOX Sports, the National Hockey League on NBC Sports, and New York Knicks basketball and New York Rangers hockey for the Madison Square Garden network. Albert provides coverage of the Olympic Games in ice hockey and track & field, and is also a regular radio voice for all major sports, including the Stanley Cup Finals, for Westwood One.  A graduate of NYU, Albert is a native to the metro area, growing up in New York and now residing in New Jersey.

Albert will appear on The Dolphin Pod along with former CSI Men's Basketball Head Coach Tony Petosa.  Both Petosa and Albert were affiliated with the Staten Island Stallions, an organization within the United States Basketball League, in the 1980s. The Stallions played their home games at the College of Staten Island's Sunnyside campus (what is now the Michael J. Petrides School). Petosa was a former player for the team while Albert worked media, giving him part of his foundational start in the sports world.  Former CSI coach and Hall of Famer Evan Pickman was also a coach for the Stallions. Albert was also a part of the broadcasting team with Staten Island Cable Sports, where he anchored several Wagner College football games before making the jump to the National Football League.

Hosted by Associate Director of Athletics David Pizzuto and Associate Men's Basketball Head Coach Nicholas Doran, The Dolphin Pod is in its second season of broadcast, debuting every Friday on CSI Athletics' Podcast Page, and on Spotify, Apple Podcasts, and Google Podcasts, to name a few.    
By David Pizzuto