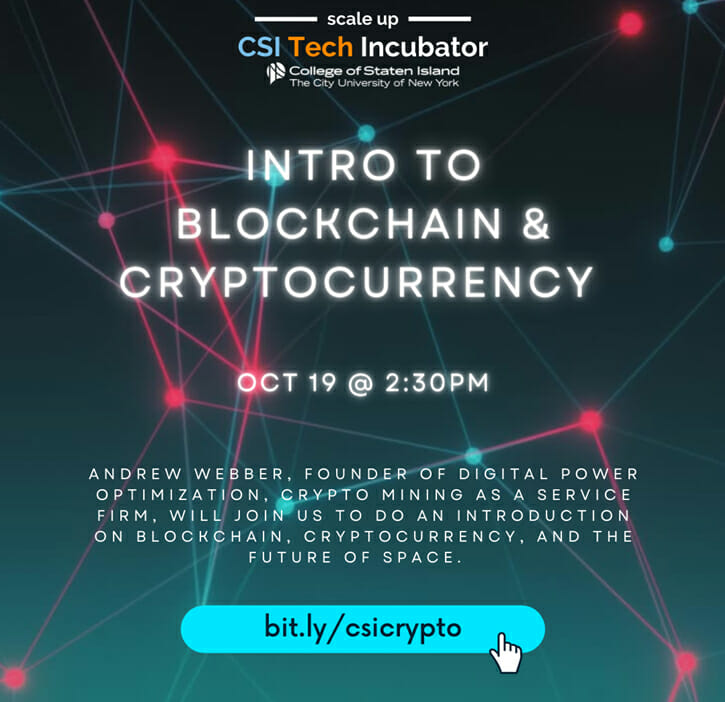 Good Afternoon Faculty, Staff and Students,
Please join us tomorrow, October 19 at 2:30pm as we host Andrew Webber, founder of Digital Power Optimization, a Crypto Mining as a Service firm.
Andrew will join us to do an introduction on blockchain, cryptocurrency, and the future of space.
To register, please click here on the image below.