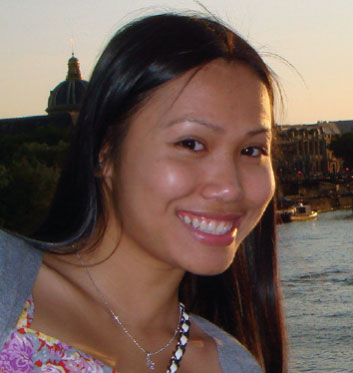 SEEK student Tiffany Pham received a BA in SLS-Early Childhood Education and a BS in Mathematics. She will now pursue a Master of Arts degree in Adolescent Mathematics Education at Brooklyn College.
During her five years at CSI, Pham not only worked diligently on her studies, she also made a huge contribution to the College and the community. She served as a math tutor, a mentor/tutor in the Strategies for Success program, and a secretary of Chi Alpha Epsilon National Honor Society. In addition, she volunteered her time to the Emerging Leaders Program, Project Hospitality, and HOPE 2012 with other faculty and students at CSI.
She also had plenty of opportunities to study abroad, commenting that "Almost every continent of the world where I landed has given me unforgettable memories. Moreover, I not only excelled academically in my study abroad courses, I definitely had many chances of perceiving the world in different perspectives." As a result of her vast international experience, Pham was inducted into the Eta Lambda Chapter of the Phi Beta Delta Honor Society of International Scholars in May 2012.
Pham thanks her family, her professors, and the staff members of the SEEK program and the Center for International Service for helping her to achieve her goals.
Reflecting on her time at CSI with an eye to the future as a high school mathematics teacher, Pham states, "All of the unique learning experiences while pursuing my undergraduate degree and tutoring for the SEEK Learning Center and Academic Support at CSI have taught me many different ways of making my teaching interesting and enjoyable for students.