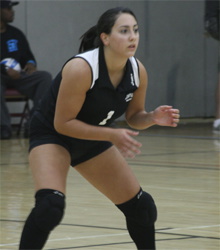 The Dolphins dropped both matches today in the CUNYAC Tri-Match at Baruch College. The CSI volleyball team fell to Hunter College 3-0 to start the day before being defeated by Brooklyn College 3-0. The Dolphins are now 4-8 overall and fall to 2-2 in the conference.
Game one saw scores of 25-24, 25-17 and 25-13. Pola Poskrobko led with six kills and five digs. Jennifer Samuel totaled 14 assists while JeanMarie Lewandowski had nine digs.
In game two, Brooklyn defeated the Dolphins by scores of 25-15, 29-27 and 25-23. Poskrobko again led for the Dolphins with ten kills and 14 digs. Samuel had 19 assists while Lewandowski had 18 digs.
The Dolphins will travel to the College of St. Elizabeth on Wednesday for a 7:00 pm non-conference match.