Members of CSI's faculty, staff, and student body participated in the Third Annual Staten Island Black Heritage Family Day.
The Day included a Kick-off Ceremony at the intersection of Vanderbilt Avenue and Targee Street, the  "We Are Family Festival," the "People Parade," and the "Twilight Concert" at Tappen Park.
The parade showcased and celebrated the rich and diverse cultures of people of African descent who call the Borough of Staten Island home. Its organizers also worked to commemorate the 150-year anniversary of the Emancipation Proclamation and the 50 years since the March on Washington with the Festival's slogan being, "We've come this far by faith."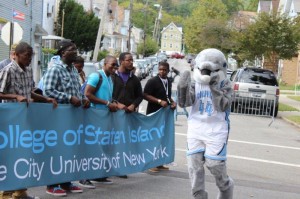 Students from the CSI C-Step , Emerging Leaders, and Liberty Partnership programs, as well as many members of CSI's staff, including CSI Interim President Dr. William J. Fritz and Assistant Vice President for Student Affairs Dr. Salvador Mena, carried the College's banner along the 1.1-mile parade route that extended from Vanderbilt Avenue to Targee Street.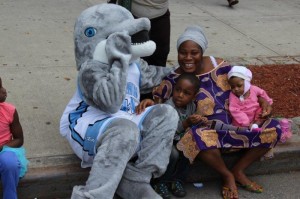 Mena commented, "Events like the Staten Island Black Heritage Family Day are critical for celebrating the Island's diversity and affirming the various communities of people that make Staten Island home. As the only public institution of higher education on the Island, it is also important for CSI to participate and be visible as the college of the people of Staten Island. Furthermore, it was a great opportunity to march in the parade and to see some of the neighborhoods that our students come from and to be cheered by alumni of the College who lined the parade's route."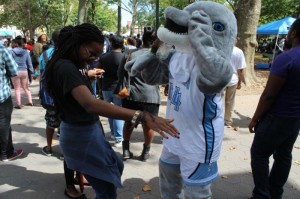 A surprise hit of the parade was the loveable CSI Dolphin mascot, played by CSI student Jeremiah Aky, who danced and high-fived his way along the parade route.