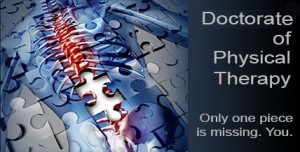 Just last year, New York Governor Andrew M. Cuomo authorized the College of Staten Island to offer a clinical Doctorate of Physical Therapy (DPT) degree in the fall of 2014, and CSI has seen an impressive increase in the number of applicants applying to the program this year.
CSI has received 220 applications to the program as of the program's November 1 deadline, as opposed to 140 the previous year when the DPT program was part of The City University of New York Graduate Center's doctoral program—an increase of nearly 50 percent.
The significance of CSI offering a clinical Doctorate of Physical Therapy on campus has been stated by many members of the College's faculty and staff who have been instrumental in ushering in this new era for CSI.
Maureen Becker, Associate Professor of Physical Therapy, calls the announcement an "historic event for CSI," stressing that having a doctoral program offered at CSI is a major milestone for the College, adding "CSI will also be one of the very few universities that will offer programs for students from high school to career." The College will now offer remedial, associate, baccalaureate, master's, and doctoral degrees to its students, a feat that will allow CSI to "nurture long-lasting relationships with our students that last them their entire college careers."
"CSI's reputation as a state-of-the art, career-oriented university has increased over the past several years," Dr. Rothman states. He also cites the addition of dormitories on campus, as well as the fact "the physical therapy field itself has grown, especially on Staten Island, which has a fast-growing community that is in need of health care professionals on the Island. Further, the contributions and clinical expertise of the graduates from our program over the years since the program began have played a significant role to promote the reputation of the College and the Physical Therapy Department."
Currently in the process of interviewing potential DPT students, Dr. Rothman has been impressed with the large crop of applicants he has vetted. CSI's previous cohorts of CUNY Graduate School DPT students have a high graduation rate, with approximately 90 percent of the students receiving licensure over the past three years and 100 percent of those gaining employment in their chosen field.
"Many of our program graduates have assumed leadership roles in the profession and work setting," stated Dr. Rothman about the quality of CSI's graduates. "Our graduates are often sought after when positions become available. The department often hears accolades from former patients and their supervisors of our graduates attesting to the high quality of care they received."
The Doctorate of Physical Therapy is a clinical program that prepares graduates to become clinician-scientists who can competently apply research to clinical practice, perform all aspects of physical therapy (PT) practice, and perform clinical research. Students who have graduated with their DPT degrees have gone on to work in many of the area's hospitals and health facilities, senior settings, sports rehabilitation centers, and pediatric facilities, and have even opened their own practices.