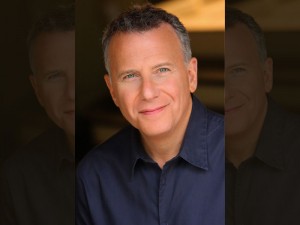 Stand-up comedian, actor, and writer Paul Reiser has entertained us for more than 20 years with his quick wit and comedic talent. Join Reiser as he hits the College of Staten Island's Center for the Arts (CFA) stage unleashing his hilarious and distinctive comedic take on life. Paul Reiser will be performing on Saturday, May 10, 2014 at 8pm at the CFA Springer Concert Hall.
As a seasoned entertainer, Paul Reiser continues to add to his ever expanding list of accomplishments. In addition to co-creating and starring in the critically acclaimed NBC series, Mad About You with Helen Hunt, his successes include his most recent book, Familyhood, the long awaited follow-up to Babyhood and Couplehood which reached number one on The New York Times bestseller list.
Recently Reiser appeared alongside Michael Douglas and Matt Damon in the HBO original movie Behind the Candelabra based on the life of Liberace. Some of Reiser's other film roles include Aliens, Beverly Hills Cop, Diner, Bye Bye Love, The Marrying Man, and The Thing About My Folks.
Perhaps lesser known are Reiser's musical talents. Reiser wrote the Mad About You theme song with Grammy-winning producer Don Was. His most recent music project was releasing Unusual Suspects, an album of original songs he wrote with celebrated British singer/songwriter Julia Fordham, on which he also arranged and played piano.
Over the course of his diverse and successful career, Reiser has shown his passion and talent for entertaining. Join Reiser as he re-emerges on the comedy scene and returns to what he does best–making people laugh.
Tickets are $30, 25, 20 and can be purchased in person, by phone, by mail, and online through the CFA Box Office, 2800 Victory Boulevard, 1P-113, Staten Island. Hours: Monday-Friday, 9am to 4pm; Saturday, noon to 3pm; 718.982.ARTS (2787), www.cfashows.com.