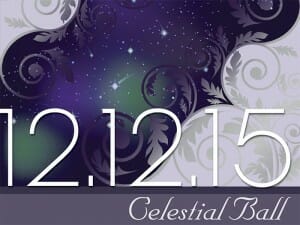 The College of Staten Island Foundation's Sixth Annual Celestial Ball will be held at the Richmond County Country Club on Saturday, December 12, 2015. The reception will begin at 6:30pm, followed by dinner and a program.
The goal of the Celestial Ball is to raise much-needed funds to benefit all aspects of the College—from support for students and faculty through infrastructure and everyday needs. Although the College of Staten Island receives public funding, the percentage of state funds in the institution's budget has continued to decline in recent years as a result of trying economic times. Therefore, the need for private support is crucial to the College's ability to provide a quality education to its more than 14,000 students and serve the community.
President's Medal Honorees
This year's honorees are Mr. Edward Burke, Staten Island Deputy Borough President; Dr. Christine D. Cea '88, Member, New York State Board of Regents, and Research Scientist, New York State Institute for Basic Research in Developmental Disabilities (IBR); Mr. Cesar J. Claro, President and CEO, Staten Island Economic Development Corporation (SIEDC) and Executive Director, Richmond County Savings Foundation; and Dr. Wilma L. Jones, Associate Dean and Chief Librarian, College of Staten Island.
For more information on attending the Celestial Ball or supporting the event through a contribution or ad in the Ball's journal, contact the Office of Institutional Advancement and External Affairs at 718.982.2365 or www.csi.cuny.edu/celestialball.
President's Medal Honorees

Edward Burke is the Staten Island Deputy Borough President, appointed by Borough President James S. Oddo. Mr. Burke has served in government on Staten Island for 30 years.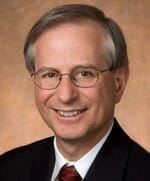 As Deputy Borough President, Mr. Burke works closely with the Borough President and his staff on public policy, community issues, and special projects for the office, including parks and recreation, cultural attractions, and youth and quality-of-life issues.
Mr. Burke also specializes in promoting Staten Island's special places, advancing the Island's motto as a "The Borough of Parks." In addition, he coordinated Borough President Oddo's recent Young Writers Roundtable, encouraging students to hone their writing skills. This endeavor was a collaboration with the College of Staten Island, which hosted the event in the Williamson Theatre.
In 2009, Mr. Burke served on the New York City Board of Education as the Staten Island representative when the Board was briefly reconstituted by the Mayor. Mr. Burke has been Staten Island Deputy Borough President since November 2006, and has been a member of the staff in the Borough President's office since 1990.
He has served on numerous boards for organizations like United Activities and the Staten Island Zoological Society. He has been honored by the St. George Theatre, the Greenbelt Conservancy, the Salvation Army, the Boy Scouts, and Eger Health Care and Rehabilitation Center, among others.
As a teenager, Mr. Burke worked at his parents' grocery store in Pt. Richmond, an experience that he states "imbedded in me a dedicated work ethic, customer service skills, and appreciation for hard work and the pride that comes with it."
From 1985 to 1989, he served as Press Secretary for then Congressman Guy V. Molinari.
Mr. Burke earned his undergraduate degree in English from Wagner College in 1980 and his Master's degree in Public Administration from Baruch College in 1997. Burke, 57, is a resident of Castleton Corners.
Christine D. Cea, PhD, '88, began her college career as the mother of two school-aged children and received a Bachelor of Arts in Psychology (with honors) from the College of Staten Island (CSI).
She obtained her Doctoral degree in Developmental Psychology from Fordham University and completed a post-doctoral fellowship as Associate Director of the Developmental Disabilities Project at Fordham's Center for Ethics Education. At present, she is a research scientist at the New York State Institute for Basic Research in Developmental Disabilities (IBR) on Staten Island.
Dr. Cea's work has been varied and extensive, and primarily focused on the education and well-being of persons with disabilities. She has developed techniques to enhance the comprehension of persons with intellectual disabilities, helping them to participate in the informed consent process for health treatments and understand their rights as research participants. She gained national recognition for her work in this area. Most recently, at IBR, Dr. Cea co-authored a health promotion curriculum and supporting educational materials to teach students with disabilities how to lead healthy lifestyles, which has been adopted by New York Citywide District 75 programs. In addition, Dr. Cea has authored numerous articles and chapters concerning the rights and ethical treatment of persons with disabilities, and served as a consulting editor to the peer-reviewed journal, Intellectual and Developmental Disabilities.
On Staten Island, Dr. Cea is a member and past Chair of the Staten Island Developmental Disabilities Council. She is a member of the Borough President's Advisory Council on Disability, a member of the Staten Island Mental Health Society Board of Directors, and has served on the local Office of the Mental Retardation and Developmental Disabilities Human Rights Committee on Informed Consent. Dr. Cea's strong belief in public higher education has led to her involvement as a member (and past President) of the Friends of CSI, raising funds for student scholarships. She currently sits on the Board of Trustees of the College of Staten Island Foundation, having served for three years as immediate past President.
In April 2009, Dr. Cea was elected by a joint session of the New York State Legislature to serve as a member of the New York State Board of Regents. In 2014, she was reelected to the Board and is currently serving her second five-year term.
Dr. Cea has received numerous awards for her work and community service, including recent recognition as a Wise Woman from the National Organization of Italian American Women, [and] Distinguished Leader in Special Education from Education Update, [among others] In 2002, Dr. Cea became the recipient of CSI's Distinguished Alumni Award and was inducted into the Alumni Hall of Fame.
She and her husband Peter reside on Emerson Hill in Staten Island, NY. They have two adult children, a son, Peter, and daughter, Stephanie, who has special needs.
Cesar J. Claro was born and raised in Fort Greene, Brooklyn. After graduating from Bishop Ford Central Catholic High School, he enrolled at St. John's University, majoring in Communication Arts.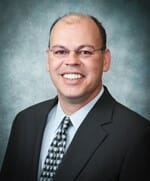 Mr. Claro worked at St. Paul Reinsurance, based in lower Manhattan, while he attended high school and college. After graduating from St. John's University in 1989, he spent one year working in the NYC Mayor's Office.
Mr. Claro manages two high-profile, not-for-profit organizations on Staten Island, NY. He is President and CEO of the Staten Island Economic Development Corporation (SIEDC) and Executive Director of the Richmond County Savings Foundation (RCSF).
As President and CEO of the SIEDC for the past 20 years, Mr. Claro forges links between the private and public sectors on Staten Island to promote economic development opportunities. SIEDC's primary focus is to attract new investments that create new jobs on Staten Island. Mr. Claro manages a team of 13, an operating budget of $1.8 million, and oversees 30 programs, projects, and events at the SIEDC. Under his leadership, the SIEDC has attracted more than $900 million in private investment to Staten Island, created more than 12,000 new jobs, and redeveloped more than 6,000 acres of previously vacant property. Two unique initiatives that Mr. Claro is currently spearheading are the aerial tramway, which is a proposal to construct a tram from Staten Island to lower Manhattan, and the push for the 2025 World's Fair to be held on Staten Island at the former Fresh Kills Landfill site.
As Executive Director of the RCSF since 1998, Mr. Claro is a philanthropic leader, managing an $80 million endowment created by the Richmond County Savings Bank in 1998. The Richmond County Savings Foundation has awarded grants totaling $55 million to more than 500 local not-for-profit organizations since its inception. Most recently, he completed the RCSF Green Challenge, which has invested more than $200,000 in 30 green initiatives on Staten Island.
Mr. Claro served on Mayor-Elect Michael Bloomberg's transition team and Mayor Bill de Blasio's Workforce Training Committee, and is currently Governor Andrew Cuomo's Staten Island appointee to the NYS Regional Economic Development Council.
In addition, from 1992 through 1994, Mr. Claro was Executive Director of the Southwest Brooklyn Industrial Development Corporation (SWBIDC).
He began his career in economic development working out of a storefront in Red Hook, Brooklyn. From 1990 to 1992, he was Director of Economic Development for the South Brooklyn Local Development Corporation.

Dr. Wilma Pamela Lesley Jones has been Chief Librarian since 2002 and a member of the faculty since 1992 at the College of Staten Island.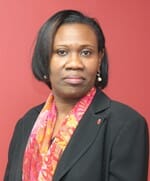 As the Chief Librarian, Jones is responsible for the administration of the College Library, which serves more than 14,000 students, and the overall supervision of library faculty, professional library technology staff, and more than 40 support staff members. Dr. Jones places strong emphasis on librarians working closely with faculty, fulfilling individual student needs, and expanding physical and electronic access to the different service points and collections. In addition, she works collaboratively with members of the Provost's Council to ensure that the research and instructional needs of the College community are met.
Dr. Jones earned full professor rank in 2010 and was later appointed as Associate Dean in 2014. In addition to her Master's in Library and Information Studies, Jones has a second Master's in Arts in English with a specialization in Teaching English to Speakers of Other Languages (TESOL) from Northern Illinois University and a PhD in Higher Education Administration from New York University. As a tenured faculty member, Jones's research and scholarship interest falls under two areas: library administration and assessing the impact of integrating new and emerging advanced technologies in the academic environment, and African women writers and the African community in New York City.
Dr. Jones has always been quite visible and active at the College.  She has served on many College-wide committees including the Diversity Council, the Institutional Planning Committee, and the Board of the Friends of CSI. Within CUNY, she is the third-longest-serving Chief Librarian and has demonstrated leadership in chairing the Systems Advisory Committee, Personnel Committee, and Space Planning Committee, and in coordinating several special projects. Community Service is a lifelong passion of Dr. Jones. She attributes this trait to the positive experiences she gained as a Girl Guide during her secondary school years in Freetown, Sierra Leone, where she was born. In the Staten Island community, she is active in an immigrant support group for Africans, the treasurer of the NY Urban League/Staten Island Chapter, and recently completed six years of service as an elected member of the Staten Island Community Board #1. In 2005, she was recognized by the NAACP Staten Island Chapter with the William A. Morris Humanitarian Award. She has also served for 20 years as member, vice president, and president of the NY/NJ alumni chapter of her high school, the Annie Walsh Memorial School.