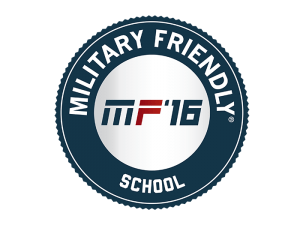 The College of Staten Island announced today that it has been designated a 2016 Military Friendly® School by Victory Media, the leader in successfully connecting the military and civilian worlds, and publisher of G.I. Jobs®, STEM Jobs and Military Spouse.
This is the seventh consecutive year that CSI has been named to this prestigious list, appearing every year since that the Military Friendly® Schools designation has recognized service members and their families with transparent, data driven ratings about post-military education and career opportunities.
The Military Friendly® Schools designation is awarded to the top colleges, universities, community colleges and trade schools in the country that are doing the most to embrace military students, and to dedicate resources to ensure their success both in the classroom and after graduation. The methodology used for making the Military Friendly® Schools list has changed the student veteran landscape to one much more transparent, and has played a significant role over the past seven years in capturing and advancing best practices to support military students across the country.
"Post-secondary institutions earning the 2016 Military Friendly® School award have exceptionally strong programs for transitioning service members and spouses," said Daniel Nichols, Chief Product Officer of Victory Media and Navy Reserve veteran. "Our Military Friendly® Schools are truly aligning their military programs and services with employers to help students translate military experience, skills and training into successful careers after graduation."
For more information about the College of Staten Island's commitment to attracting and supporting military students, visit www.csi.cuny.edu/veterans.