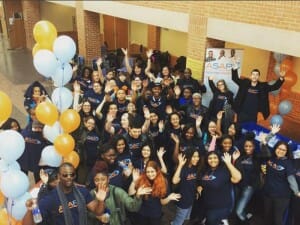 On Tuesday, March 22, the College of Staten Island Accelerated Study in Associate Programs (CSI ASAP) hosted "ASAP Spirit Day," an event encompassing a mixture of planned educational events as well as fun activities, providing students with information about the ASAP Program here on campus.
This event took place in the CSI Center for the Arts (1P) West Atrium (second floor) during Club hours, 2:30pm to 4:30pm.
ASAP students at CSI are assisted in earning both their Associate and Baccalaureate degrees in four years with financial, academic, and personal support. ASAP students receive tuition waivers for any difference between tuition costs and financial aid award, free monthly Metro Cards, textbook funding, a dedicated ASAP advisor, priority registration, opportunities to take preferred classes with fellow ASAP students, and enhanced career development and academic support services.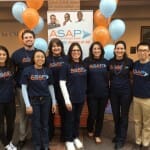 "CSI's ASAP Program is the only ASAP program that supports students through their baccalaureate degree, which allows CSI's ASAP Program to be a very unique one," noted ASAP Student Advisor Ronald J. Oliva.
Started in 2007, CUNY ASAP is supported by NYC and NYS, as well as multiple foundations. President Barack Obama has recognized the ASAP Program for its successful graduation rates. ASAP originated at six CUNY community colleges, and more than 1,000 students were enrolled in the inaugural cohort among those six colleges. In 2014, ASAP expanded to comprehensive institutions. In fall 2015, ASAP was established CSI, enrolling an inaugural cohort of 315 students, surpassing the target goal of 300. On the horizon of the fall 2016 term, ASAP at CSI is continuing to grow, recruiting a cohort of 620 students.