The Division of Economic Development, Continuing Studies, and Government Relations at the College of Staten Island (CSI) through its Office of Sustainable Community Planning sponsored Biology Professor Dr. Richard Veit to attend Dickinson College's Center of Sustainability Education 11th Annual Faculty Development Workshop. In collaboration with the Association for Advancement of Sustainability in Higher Education (AASHE), Dickinson College supports faculty in integrating social, economic, and environmental sustainability into their undergraduate teaching. The workshop was facilitated by Neil Leary and Lindsey Lyons, the Director and Assistant Director of Dickinson's Center for Sustainability Education.
Nora Santiago of the Office of Sustainable Community Planning wants to support CSI's ability to incorporate sustainability throughout the campus. She stated, "By using role-model universities like Dickinson College as our guide for sustainable change, we can improve our campuses' capacity for developing leaders in our faculty, staff, and student body." Dr. Veit's coursework focuses on a variety of topics in ecology, behavior, and conservation of vertebrate animals.
Dr. Veit shared, "The workshop provided a number of ideas for incorporating the concept of sustainability into proposed research on conservation and management of grassland birds on four reclaimed New York City landfills. We want to engage the public, as well as students, as to the importance of conservation and more generally the management of lands in a sustainable fashion."
In order to support the work of faculty such as Dr. Veit and expand CSI's ability to incorporate sustainability throughout the campus and in the classroom, the Office, with support of the division, will create a competitive process by which other faculty members can apply for sponsorship to participate in Dickinson College's Faculty Development Workshop. Over the course of the year, the Office will continue to work closely with faculty and staff who have a shared commitment toward sustainability practices. Dr. Veit believes that it is vital to "[broadcast] the importance of conservation and sustainability to the public at large."
Dr. Veit is one example of the metamorphosis happening across our entire campus, influencing the character and behavior of our campus community. Through more opportunities like these, our campus community can teach our students how to meet the needs of today without compromising the needs of tomorrow.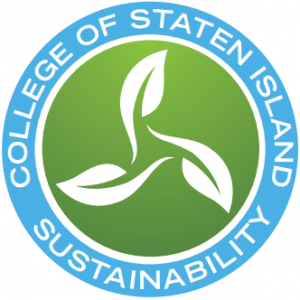 CSI is committed to developing a strong sustainability culture at the College. To learn more about the Office of Sustainable Community Planning or get involved, please email ssustainability@csi.cuny.edu or call 718.982.2354.