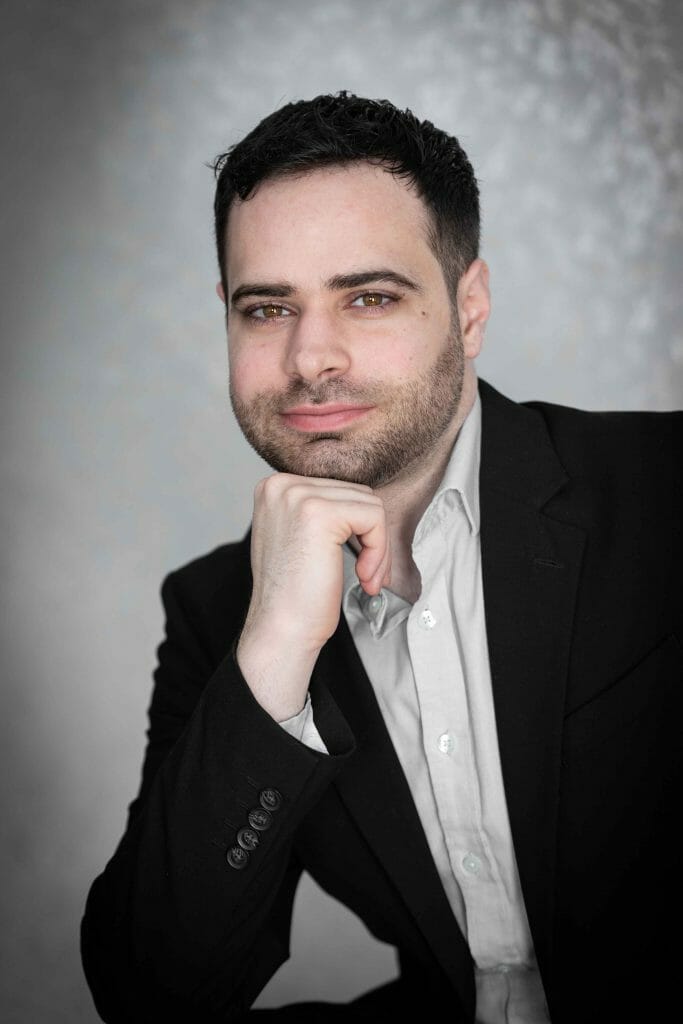 Kevin Ferger, who graduated with honors last year from the Lucille and Jay Chazanoff School of Business, has started a GoFundMe page to raise money for his company to 3D print facemasks during the COVID-19 crisis.
Ferger is the head of Marketing at Staten Island-based Solvelight Robotics, and also the founder of Maxim Blu LLC where he serves as a consultant to help high-growth firms maintain their growth strategy and overcome the obstacles associated with rapid expansion.
Ferger explained that the social entrepreneurship effort at Solvelight started when "My good friend, and also the head of Finance, at Solvelight Robotics, Ruvin Fidman, came up with the idea. He has a great knowledge of 3D printing and very quickly realized that we could convert our 3D printer inventory to equipment and start printing masks. A lot of us at Solvelight Robotics have many friends and family in the healthcare industry and so we really all felt a certain need to do what we can to help out. We pitched the idea to Richmond University Medical Center and they were on board to have their infection prevention department test our masks. They passed inspection and we began distributing."
This is where Ferger came with GoFundMe. "We really just figured that if we wanted to help out this badly that there must be other people we could work with to make an even bigger difference. The idea was that we wanted to make it easy for anyone to help out during this crisis. So GoFundMe was perfect because people can help a lot by simply donating and we could do our part by providing expertise and labor."
So far, fundraising has been going well with a total of almost $2K raised. Ferger stated that "We've been at it for a week or so and have printed over 400 face shields. We have plans to print 1-2K face shields in total but if the demand is still there after that, we will of course continue. We really hope that we don't need to though and would like for this pandemic to pass."
Now that Solvelight is producing the masks, Ferger said that "We make regular shipments to Richmond University Medical Center, a variety of smaller local healthcare practices on Staten Island that requested to not be named, Marbletown Fire Department, and the Wayne County Jail/Sheriff's office. We'll be releasing a full list on our GoFundMe page once we get permission to use the names of everyone we've donated to."
Those who are interested in supporting Ferger's efforts to keep people on the frontlines of the pandemic safe can visit his GoFundMe page.
By Terry Mares