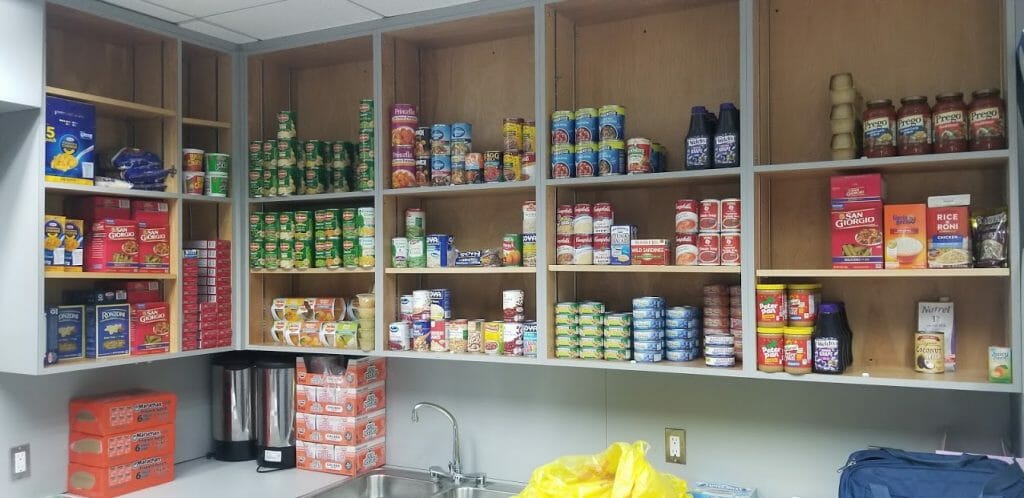 The COVID-19 pandemic might have closed most of the College of Staten Island's Willowbrook campus, but the CSI Food Pantry is still open, ready to assist the growing number of CSI and City University of New York students (who live on Staten Island) who are facing food insecurity.
Jennifer S. Borrero, JD, CSI Vice President for Student Affairs and Alumni Engagement, said, "The COVID-19 pandemic has impacted our students academically, emotionally, and financially. We see a far greater need now than during the Great Recession or Superstorm Sandy. The CSI Food Pantry is a necessary resource for our students and their families. No student should have to worry about their next meal."
Established in 2016, the Food Pantry provides non-perishable food assistance for all CUNY students who need it. At this time, the Pantry is accessible by appointment only, but Pantry staff have doubled the hours when students can pick up food, Wednesdays and Fridays from 10:30am to 1:00pm. Students can schedule an appointment online.
According to Carol Brower, Director of Student Life, the Pantry has been having a significant impact, serving food to more than 80 families since the College closed. The problem, however, is ensuring that there is enough food on hand. "Our primary challenge has been keeping the food pantry stocked," Brower noted. "Inventory is extremely low in supermarkets and delivery is not available for the demand we need. Our staff has been shopping as needed, and some members of the CSI community have made food donations."
Those who would like to lend a hand to keep the Pantry stocked may make monetary donations online.
By Terry Mares