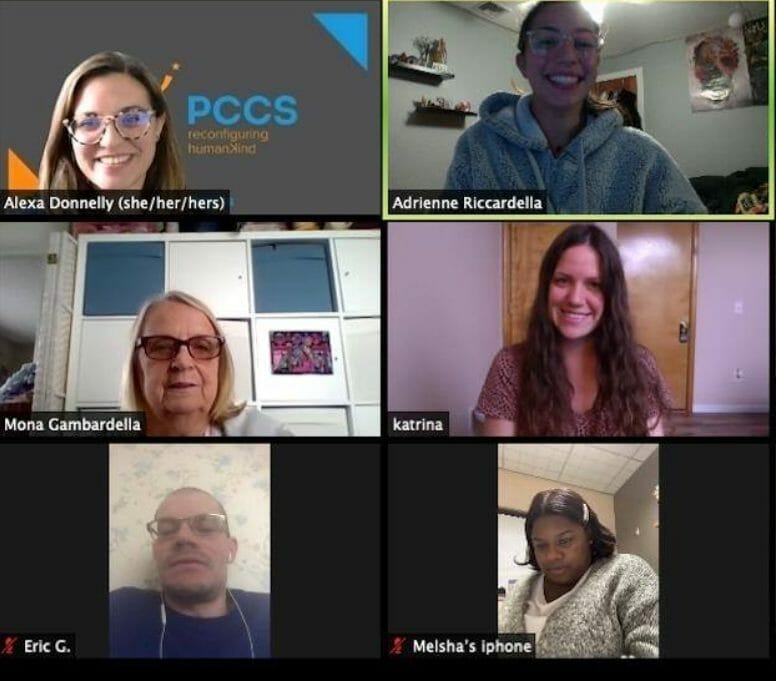 Although they have taken place since 2016 and are now virtual events because of the COVID-19 pandemic, Public Conversation for Change (PCC) forums seek to convene marginalized members of the community, their allies, and other stakeholders to shed light upon and work toward positive change for people with disabilities. The series enjoys the support of the College of Staten Island (as the grant holder and primary lead in the project) and financial assistance from the Geraldo Rivera Fund for Social Work and Disability Studies.
According to Mayra Humphreys, PHD, LMSW, Director of the BSW program at CSI, the goal of the fall 2020 and upcoming spring 2021 forums is to "increase knowledge-sharing across stakeholders; cultivate a cohort of diverse cross-stakeholder leaders supporting person-centered, equitable policy, and services for people with disabilities; and collaboratively advocate for (one) person-centered, disability-related policy and/or service change."
The co-coordinators of the PCC forums are CSI Social Work alumna Alexa Donnelly a Licensed Clinical Social Worker (BSW 2014, MSW 2015), Deputy Executive Director of the not-for-profit Person Centered Care Services, who will be teaching at CSI as an adjunct in the spring, and Nicole Mollinel, Division Director of Program Services at Person Centered Care Services, who will be teaching at CSI as an adjunct in the spring as well.
Donnelly stated that the last PCC forum was the first of a three-part series, which focused on employment and how the pandemic is affecting the experiences of people with disabilities. At this event, people who identify as having a developmental or intellectual disability (known as self-advocates) discussed their personal stories. The second event will invite parents and family members to share their experiences, and the third part of the series will feature the experiences of support professionals.
Donnelly said that the events are as inclusive as possible. "We invite all community members and have a targeted approach dependent on the forum, but we invite all to join us. We hope to bring these stories to folks who may not otherwise interact or get to know people with disabilities." In addition, she noted that the planning committee consists of "a variety of people with disabilities involved in planning and putting together the events as well as 'storytellers' to share their stories with folks during these events."
Summing up the importance of these forums, Donnelly said that "We are placing the person with a disability at the center of the story and shifting the focus from a 'what to work on' lens to a strength perspective. These sessions have brought an array of information to the community to engage folks into the disabled experience, community, and advocacy for policy change, as well as support for people with disabilities."
More information on upcoming forums is available on the Geraldo Rivera Fund Website.
By Terry Mares