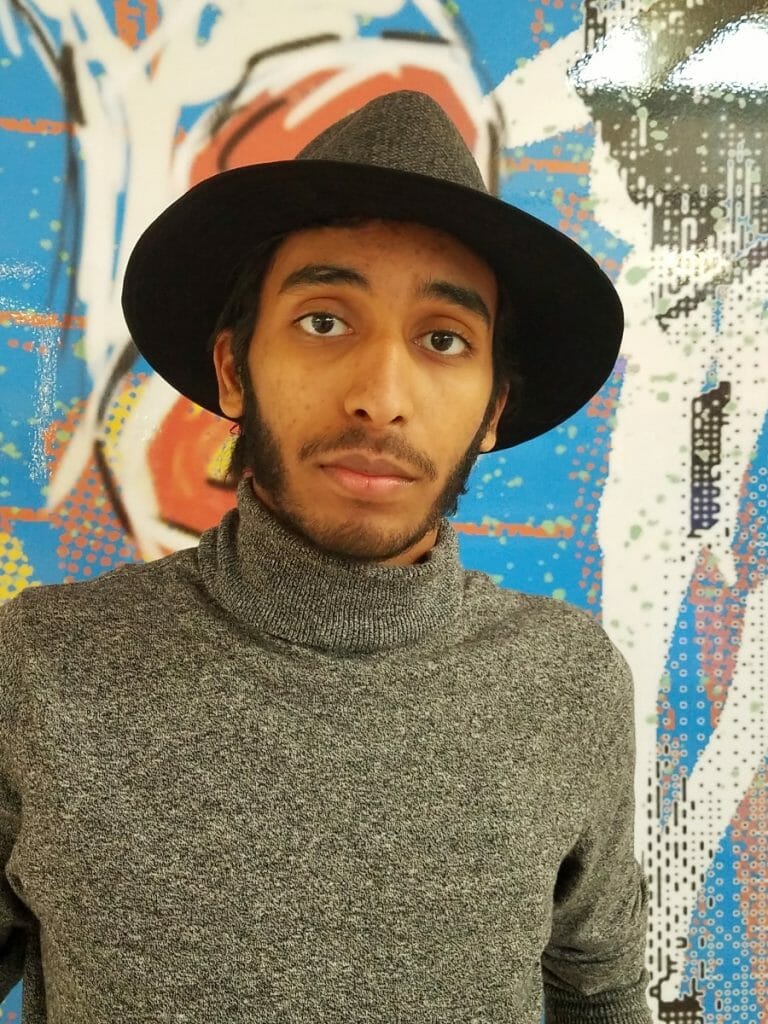 Anes Ahmed of the Verrazzano School Honors Program and a graduating senior, has become CSI's first student to be selected to participate in the Critical Language Scholarship Program, a nationally competitive program that provides students with the opportunity to study a critical-need language in an immersive environment.
This summer, Ahmed will spend ten weeks studying Modern Standard Arabic (MSA) via a language learning site based in Meknes, Morocco. Typically, students travel to the host country to engage in intensive language and cultural studies; however, due to the pandemic, the program will again be conducted remotely this year.
He applied to the CLS Program to further his fluency in MSA, as he aspires to be a professor of Arabic Literature as well as an author of his own creative works. After graduation with his BA in Writing and Literature from CSI, he is seeking to enter an MFA program through which he will hone his creative writing skills. His eventual goal is to diversify literature in the classroom by exposing students to Arabic and Arabic American writers, as well as to translate the works of Arabic authors to help bring their works to a wider audience.
Ahmed has furthered his writing skills throughout his time at CSI by serving as a contributor and editor for the campus publication, The Banner. He has also authored poetry and short stories through his participation with PEN America, a non-profit organization that advocates for creative free expression, which led to performance of his poetry at the PEN World Voices Festival in 2019. He has additionally performed his work at the Tell It Slant Poetry Festival and the Poet's Passage, and has published his creative writing via literary publications including Voice & Verse Poetry Magazine. Most recently, Ahmed was featured as a speaker at CUNY's 2021 TEDx Talk.
He has also served as a Junior Senator on the CSI Student Government, and was a Disaster Relief Participant in Puerto Rico after hurricane Maria via the CUNY Cultural Corps, where he aided communities in rebuilding homes. Over the past year, Ahmed has devoted his time to assist The Olive Writers in Casablanca, Morocco, an organization that provides disenfranchised youth with resources and training to develop their creativity through the literary arts.
By Michele Callahan