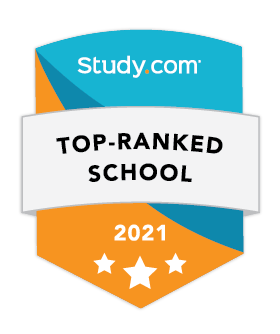 Editor's Note: This accolate was originally published on March 24, 2021. Study.com has recently added a description of our program and its merits.
In its 2021 rankings of the Top 50 Best Bachelor's in Film Programs, Study.com has named the College of Staten Island No. 33.
In it's review of the College, Study.com noted that "The Department of Media Culture at College of Staten Island CUNY offers a Bachelor of Arts in Cinema Studies with two concentrations: Critical Studies and Production. The department houses a robust film/video lab for class instruction and experiential video projects. Those struggling to find their way around the lab may receive one-on-one tutoring from an experienced lab technician. Students benefit from experienced and prestigious faculty members like Dr. Racquel Gates, a frequent contributor to publications like The New York Times and Film Quarterly, and the 2020 recipient of the Academy Film Scholar grant–an award established by the Academy of Motion Picture Arts and Sciences."
According to Study.com, "Over 40 million visitors per month use Study.com to research potential schools, degrees, and careers, and this list will help our users and your potential students learn about College of Staten Island CUNY's excellent offerings. To compile this list we considered hundreds of universities across the country and selected College of Staten Island CUNY based on academic and career resources, the quality of education, faculty, and more."
More information is available through Study.com.
By Editor