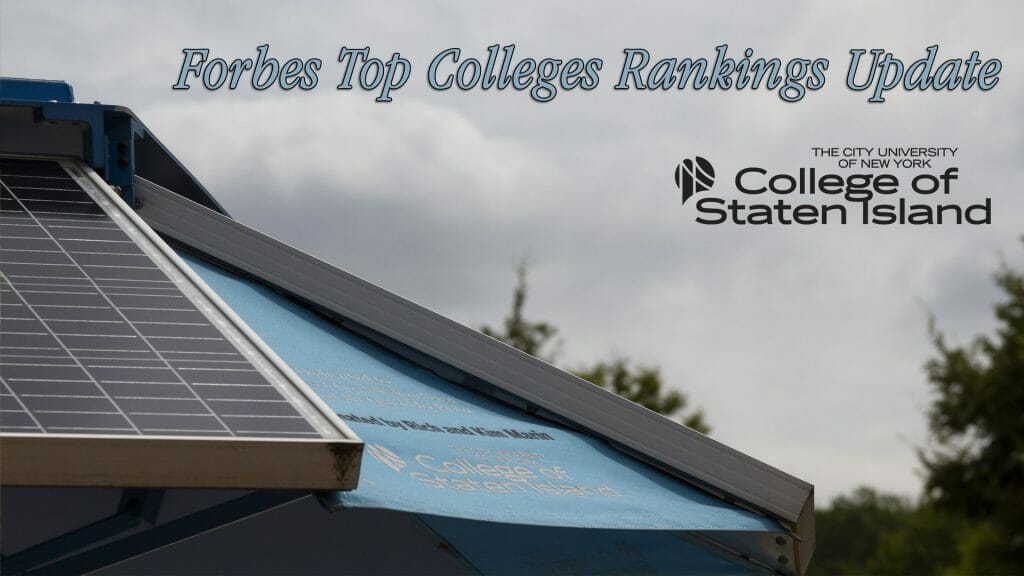 With the start of the Fall semester, the College of Staten Island is continuing to garner national recognition for excellence and value.
Recently, CSI was named as a Top College by Forbes magazine. The College was ranked sixth of 73 schools in New York State for the lowest debt score for graduates; it placed 51st nationally.
In addition, the College was 12th among New York State public institutions for median ten-year salary among its grads.
On the rankings site, Forbes explained its methodology, "We ranked colleges and universities in the U.S. based on the return on investment and outcomes they delivered for their students. Schools placed well if their students graduated on time, secured high salaries and low debt, and went on to have successful careers. We added several new measures and datasets this year to make our findings even more robust. We reframed data to better gauge alumni salaries, added a new metric to determine how quickly graduates paid off the cost of college, and accounted for how well schools were serving low-income students. Our new ranking better accounts for which schools are serving as true engines of the American Dream."
By Terry Mares