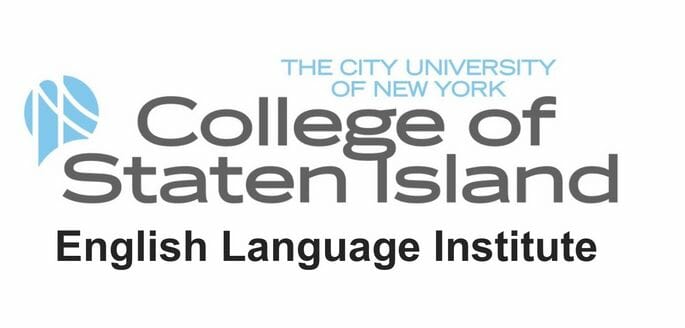 The English Language Institute (ELI) at the College of Staten Island will be back on campus next fall starting on August 23.
Students interested in learning English with an intensive schedule may join the ELI program on campus next fall semester, which will be from August 23 until December 10. This 16-week term will include the same courses as offered before: reading, writing, grammar, conversation, and a TOEFL (Test of English as a Foreign Language) preparation course with a TOEFL ITP (Institutional Testing Program) at the end of the program.
Classes will be held on the main Willowbrook campus and students will have access to all the facilities and events available during the fall semester. Students will enjoy the parklike 204-acre CSI campus, which is conveniently located near Manhattan, one of the world's most dynamic locales.
Since 2020, ELI has successfully offered its intensive English program virtually with students enjoying classes from the comfort of their own homes, inside and outside the United States, and it will still offer its English as a Second Language (ESL) online program while offering an in-person semester term for those who want it.
Applications are open for any student inside or outside the United States. Students from abroad will be able to apply for the F-1 student visa. The program is also open to any student living on Staten Island, around New York City, or in the U.S.
"This is exciting news for us! We are already getting applications from abroad and from students who live on Staten Island. Our on-campus English program will be 100% in person following all the guidelines and requirements to have a safe and healthy class environment while enjoying the largest CUNY campus. We missed campus life, but ELI is already working to welcome back students on campus," Gonzalo Villena, Director of the ELI, commented.
The ELI office is accepting applications by email at elistudy@csi.cuny.edu and students can get further information from its Website: www.csi.cuny.edu/eli. Information in Spanish, Portuguese, French, and English is also available via text message or Whatsapp: +1.929.376.8302.
By Gonzalo Villena