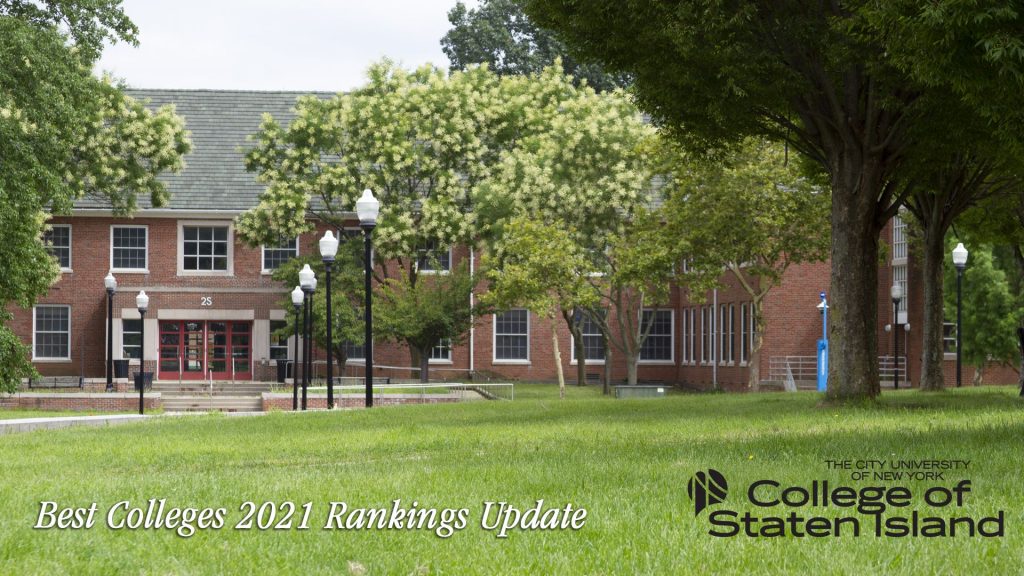 The College of Staten Island has received more national attention for quality and diversity in the latest rankings from U.S. News and World Report.
The College ranked 47-61 in the publication's list of Top Public Schools, Regional Universities in the North.
U.S. News also presented CSI with a "Best College" badge as a Best Undergraduate Nursing College. This ranking is based on the opinions of nursing school and department deans and faculty, nationwide.
In addition, CSI received a Diversity Index of .70 among Regional Public Universities.
Regarding this ranking, U.S. News, noted that "[m]any studies show diversity on college campuses improves intellectual and cultural engagement."
Explaining its methodology, the publication said, "To identify colleges where students are most likely to encounter undergraduates from racial and ethnic groups different from their own, U.S. News & World Report factored in the total proportion of minority students—leaving out international students—and the overall mix of groups. This index measures the probability that any two people chosen at random from a given school are of different races or ethnic groups."
By Terry Mares