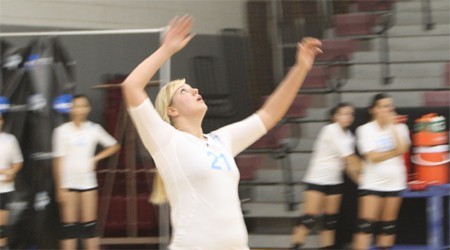 While celebrating Senior Night and the unveiling of CSI's first ever Hall of Fame plaques, the Dolphins captured a 3-0 victory over the Cooper Union.
CSI took the sets by scores of 25-10, 25-9 and 25-8.
Pola Poskrobko totaled five kills and five service aces for the Dolphins while Jennifer Samuel had 16 assists.
Senior Christina Trunzo-Mosleh had three kills with four service aces and fellow senior Catherine Ebro three service aces and two blocks.
The Dolphins have little time off as they are back on the road tomorrow facing Rutgers-Newark at 3:00 pm.