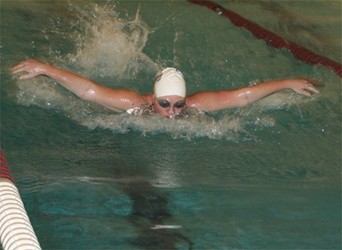 The College of Staten Island Men's and Women's Swimming & Diving program is looking forward to the 2013-14 season, and they are looking for you to dive in! Â All interested swimming and/or diving candidates are asked to first attend an informational meeting on Tuesday, September 17, at 3pm, at the pool area. Â Try-outs will then pake place the following Wednesday, Thursday and Friday, September 18-19, at the Sports & Recreation Center.
In order to make the squad, candidates who are trying out must attend all three dates of practice.  In order for any student-athlete to try out, they MUST have a completed medical packet on file. Medical forms can be obtained in building 1R, Room 204 at the front desk or in the trainer's room in 1R, Room 106. Please note that under no circumstances will candidates be able to try out without this paperwork, so students are encouraged to get their paperwork in order as early as possible.
For further questions regarding the swimming and diving programs at the College, including try-out information on the days in question can contact Head Coach Michael Ackalitis at (718) 982-3245.