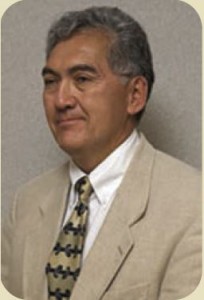 Full-time undergraduate students in science, engineering, and mathematics at CSI can now secure financial assistance to pursue their studies, thanks to the establishment of a $100,000 fully endowed scholarship by CSI alumnus Dr. Michael Nakao.
Dr. Nakao, who has been a practicing physician in Albany, NY for 30 years, and who is on the clinical faculty of Albany Medical College, explains why he decided to establish the scholarship. "Very talented young people can sometimes not afford college. When I went to college in Staten Island 35 years ago, I paid no tuition. I had made some bad choices and [CSI predecessor school] Richmond College gave me a second chance when all other doors were closed. In Staten Island, I had a high level of instruction and the College had liberal policies that allowed me to develop into a good student, good enough to be admitted to medical schools."
Addressing the critical need to support institutions of higher learning, Dr. Nakao discusses the reasons why CSI alumni should support their alma mater. "Public colleges and universities provide students who are less well off and who have interruptions in their education with a chance for higher education, which has become essential for a  successful career. The cost of that education, although reasonable, is no longer free or nearly free. Also, the quality of public education has to keep pace with the quality of education at the finest private colleges and universities so that it is not viewed as second class."
As a result of Dr. Nakao's generosity, one or more students per year will share approximately $4,000 from the scholarship fund. Besides full-time status and major, academic merit and financial need will be considerations for potential awardees.