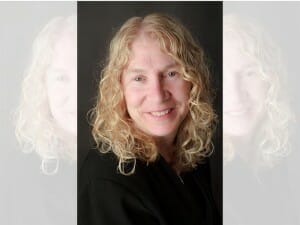 Dr. Maureen Becker has been appointed the Interim Founding Dean of the College of Staten Island School of Health Sciences effective August 27, 2014. Dean Becker will lead the Nursing and Physical Therapy Departments and organize the School so that these departments function cohesively and complement one another.
Dean. Becker holds a Doctorate in Health Sciences from the Institute of Physical Therapy, a Master's degree in Exercise Physiology, and a Bachelor's degree in Physical Therapy. She was the Director of Clinical Education and Deputy Chair at the College of Staten Island for 22 years. She was one of two full time faculty members who has been a member of the combined Bachelors/Masters Physical Therapy program since its inception.
She has served as the Director of Clinical Education (DCE), securing 227 Physical Therapy education contracts which equates to more than 500 actual clinical sites nationwide. She was instrumental in the college's transition to a Clinical Doctorate in Physical Therapy (DPT) degree program.  Dean Becker accompanied representatives from the Nursing Department for an exploratory trip to Costa Rica in April 2011 through UNIBE. Additionally, Dean Becker has been an integral part of CSI's Physical Therapy program entering into agreement with Shaoxing University to develop a high-quality physical therapy educational program in China that would meet North American standards of accreditation.
Dean Becker moved to Staten Island from Brooklyn as a teenager, she was part of the first co-ed class to graduate from St. Joseph by the Sea High School in 1977. Dean Becker's parents have lived on the Island for more than 40 years and she and her family will soon become residents of Saint George. She is the co-founder of a not-for-profit organization, the Staten Island Slim Down, which has helped over 5000 Staten Islanders lose weight and promotes better health/wellness through healthier lifestyle choices for the last five years.
Dean Becker has received numerous awards and professional honors in her field including the Staten Island Community Health Hero Award, The Richmond University Medical Center " Commitment to Excellence Award," and the New York Physical Therapy Association Appreciation Award. As Dean of the School of Health Sciences she will administer a School with the two doctoral programs at the College.