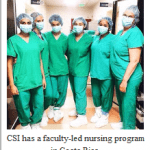 Farzeen Kanwal '16 is completing her Bachelor's Degree of Nursing. She decided to take advantage of the College of Staten Island's study abroad program in her final year of school and was transformed by the experience.
From the first day of joining of the Verrazano Honors Program, I remember hearing about how important it is to study abroad. I admit I did not have a strong interest at first since it did not seem financially realistic for my family and I, but still I made sure to keep the option open. As I entered my final year of college, I thought to myself: "it is now or never, Farzeen" and I could definitely say that I am glad I took advantage of this once in a lifetime opportunity.
I participated in a three week faculty led program in San Jose, Costa Rica with seventeen other CSI students and every day was a new adventure. On weekday mornings, we would wake up at about 5 am for clinical and visit various hospitals and clinics. We would interact with patients, see surgeries, and were given lectures by Costa Rican healthcare professionals. Afterwards, we would have Spanish class and explore the local neighborhood before our day had come to an end. On the weekends, we went on several trips in other cities such as ziplining, chocolate tours, hot springs, beach resorts, and national parks.Here are some memorable experiences that I would like to share: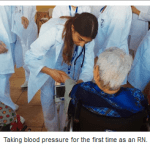 This picture was from our very first clinical rotation in Costa Rica. We visited a senior citizen daycare called Hogar Magdala, where we were told about the history of the place as well as given information on who resides there. In the picture below, it was my first time taking blood pressure since completing the nursing associate degree program. I admit I was quite nervous at first because I was not sure how to approach them, especially considering the language barrier. The frustration disappeared when one of the patients smiled and held out her arm for a blood pressure reading. When I told her the result, she was quite happy that it was within the normal range. In future practice, I will remember not to be nervous when approaching a patient, instead I will remind myself that I am helping them reach their goals to lead a healthier lifestyle and there's absolutely no reason to be scared about that.
This picture was taken when we visited the shaman in the mountains. I was looking forward to this the most on the trip since I have always wanted to learn more about their spiritual practices. He gave us a lecture about the indigenous population and how it was attacked by the people of Spain. He also shed light on a matter I never seemed to think about – spiritual healing is as important as medicine. This type of natural healing is very important to them. In America, we do not necessarily ignore spiritual health, we just do not give it as much consideration as we do for medicine. We tend to go after physical medicine before asking the patient about their own views on ways of healing. He gave us the advice to be open- minded about spiritual healing, and not solely rely on what we are taught.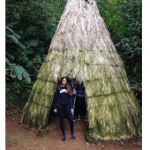 During our last night of the farewell dinner, I decided to reflect upon what I have learned in Costa Rica. From the nursing knowledge I obtained which I could apply to future practice to the places I have seen, I am very thankful for this experience. Before coming to Costa Rica, I was honestly not sure what to expect. All I really knew about the country was that it was located in Central America. The most interesting aspect about my trip was understanding Costa Rica's approach to healthcare. They do not have an army to fund; therefore 8% of the tax payer's money goes to their healthcare system and education. I liked that they have primary care delivery options and how involved they are in getting to know information about the health of the community. We do not really do that here in America, but I think it is a great idea to implement. Aside from that, I thought about the lessons I have learned with the people I was able to call family in such a short period of time. We all helped each other grow in numerous ways and made so many fun memories along our journey.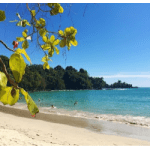 My advice to those thinking about traveling (whether it is to study abroad or not) would be to just do it. Immersing yourself into a new culture will help you grow as a person in ways you would not have imagined.