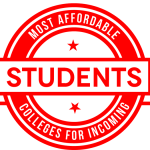 The College of Staten Island (CSI) is No. 118 in the Student Loan Report's Most Affordable Colleges for Incoming Freshmen with Financial Need Report.
Schools are ranked based on data from Peterson's Financial Aid Data, which includes percentage of students with financial need, and average amount given to students in financial need.
Read the full story, and view the complete listing in the Student Loan Report online.