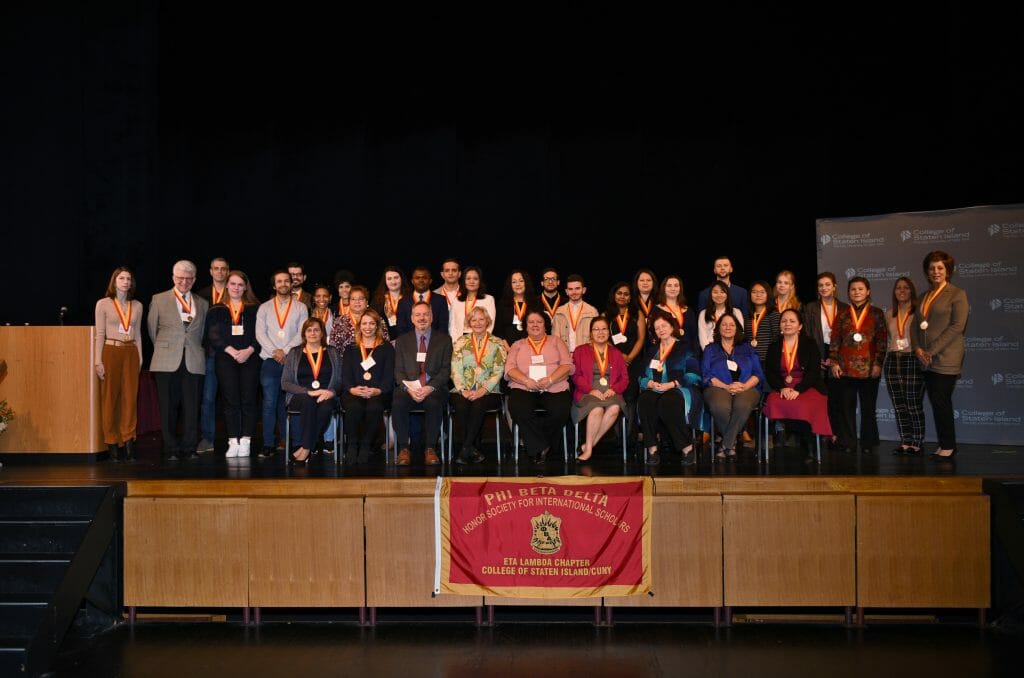 The Eta Lambda Chapter of the Phi Beta Delta (PBD) Honor Society for International Scholars at CSI recently inducted 33 faculty, staff, and students, and alumni, last fall, into the prestigious society. [View Gallery.] The goals of the organization include the recognition of individual achievement in the area of international understanding; the advancement of international programming, research, and scholarly exchange; and the creation of a campus network linked to a network of members in chapters worldwide.
The Eta Lambda chapter at CSI held its first induction ceremony in 2011. It is the first chapter within The City University of New York system. CSI currently boasts 200+ members. The chapter is housed at the Center for Global Engagement, which supports comprehensive internationalization. The Center also organizes events and special programming throughout the year for the CSI community, as well as specialized customized short- and long-term programs for international guests. The Center also administers countless student/faculty exchange and study-abroad opportunities, provides services to international students and scholars, and offers English-language programs for non-native speakers.
In other Society-related news, the PBD is pleased to announce that its 2020 Conference will be offered via Zoom on Thursday and Friday: May 14 and 15, 2020 from 11:00am to 5:00pm. This year's theme is International Education in Our Changing World. Visit the national Website for more information.
By Winnie Brophy