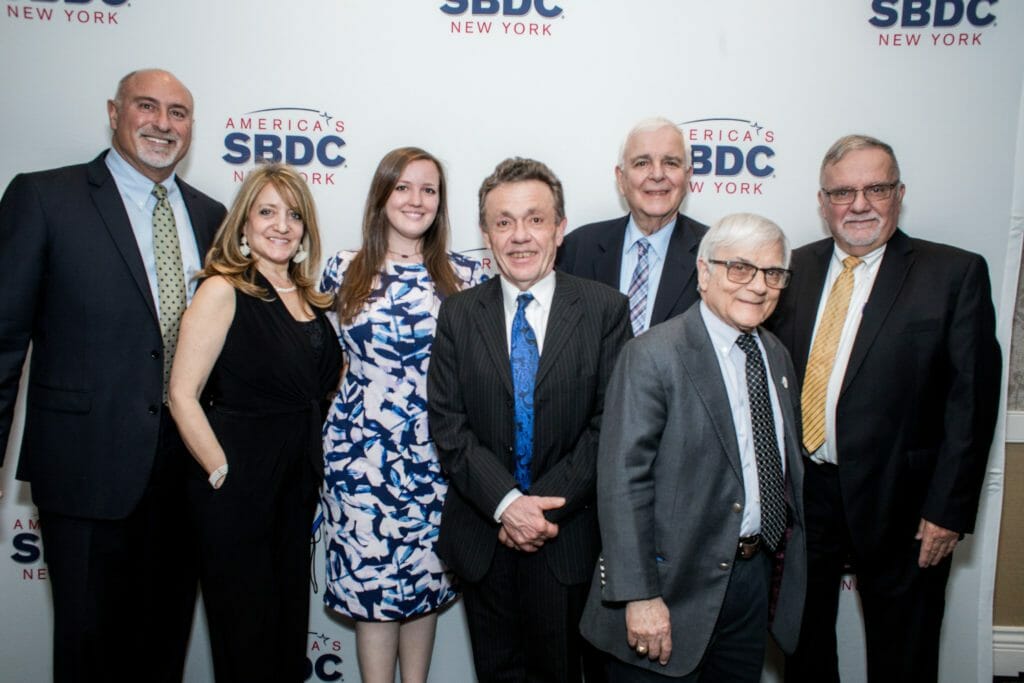 During this Coronavirus (COVID-19) Crisis, the Staten Island Small Business Development Center (SBDC) at the College of Staten Island is dedicated to the NYS Mission of providing customized solutions through advisement, education, research, and advocacy for entrepreneurs, innovators, and the small and medium enterprise community. Their team of certified advisors is experienced in Disaster Relief Counseling and they are available remotely to provide small business owners with the guidance they need in these trying times of uncertainty.
On a "normal" day, the SBDC provides counseling and advisement on writing a business plan, conducting market research, developing marketing strategies, managing financial statements, obtaining procurement opportunities, and most importantly right now, creating disaster and cyber security plans.
With active grant and loan programs being offered through the Small Business Administration and NYC for COVID-19 financial support, many small business owners are requesting guidance to navigate through the various forms and documentation required for these applications. The SI SBDC Team has handled more than 600 inquiries so far from the small business community, requesting assistance on how to keep their businesses alive and how to support their staff.
Borough business owners are happy for the SBDC's assistance.
Dave Fazio, owner of Deville Auto on Staten Island and a client of the SBDC who was counseled by senior certified business advisor Ed Piszko, commented, "Ed has guided and channeled me through the maze of paper work involved in the application process for the various COVID-19 assistance programs. It is great to have one go-to person who is available to assist, as opposed to having to reach out to several people. With the SBDC's assistance, I have been accepted and approved for a PPP [Paycheck Protection Program] loan from a local bank. I have a valuable relationship with the SBDC and look to maintain it."
Josh Schneps, a longtime SBDC client, who is the CEO and Co-publisher of Schneps Media, described the value of his relationship with George Telmany, a senior certified business advisor at the SBDC with extensive disaster experience. "I am enormously grateful for your support and the support of the SBDC during this terrible time. You have been there for me to answer questions critical to our decision making and guided me with the application process which enabled me to get funding promptly. During difficult times is when you are needed most and I can't thank you enough for all you have done and continue to do."
The SI SBDC Team is also actively working with local resource partners and political representatives to keep the community connected with vital resources. By producing Webinars with the latest available information, including one with more than 200 attendees in partnership with the SBA, hosted by Congressman Max Rose, the SBDC remains on the forefront of this situation on behalf of small business owners throughout the 11th Congressional District. Webinar offerings will continue to expand over the next few weeks.
Considering the extent of the SBDC's assistance during this difficult time, SBDC Director Dean Balsamini said that he "is proud of the hard work my team has been doing on behalf of small businesses during this crisis, as they have smoothly transitioned to a work at home environment."
Funded in part through a Cooperative Agreement with the U.S. Small Business Administration, all services provided by the SBDC are at no cost to the small business owner.
Interested business owners may email SBDC@csi.cuny.edu or go to the SBDC Website at http://sisbdc.org/make-an-appointment/ to connect with an advisor.
As more information becomes available, updates will be circulated via email and on Facebook, as well as posted on www.sisbdc.org/covid19-assistance. For more state-wide information and to find a center nearest to you, please also visit http://nysbdc.org/covid19response.html.
By Terry Mares