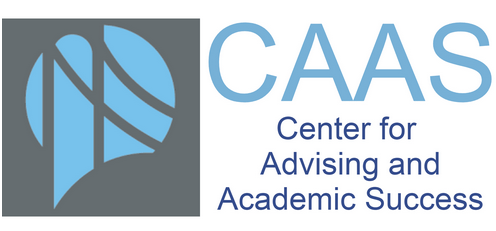 As students and faculty at the College of Staten Island faced a new distance-learning reality in the face of the COVID-19 pandemic, the Center for Advising and Academic Success (CAAS) saw a significant increase in email and phone communications from students, many of whom simply needed help connecting with their instructors. At about the same time, CAAS started to receive similar requests from faculty members who needed to contact their students. As a result, CAAS formed EDUCares, an academic care unit, coordinated by the Center's Jennifer Durando, with the goal of keeping CSI students engaged and connected to their academics, faculty, and CSI.
The EDUCares team is comprised of administrative staff and professional advisors from all divisions who work to unite faculty with students, or students with necessary resources. Faculty members simply email the EDUCares team (EDUCares@csi.cuny.edu), identifying students with whom they have lost contact or anyone who is not sufficiently engaged in the remote learning environment, as well as students who seem frustrated with technology challenges. At the launch of this project, more than 600 students were identified by faculty in the first two days alone.
The team structures the outreach to students using Navigate, the Center's recently launched student advisement and communication system. Veronica DiMeglio, the Educational Advisory Board (EAB) project co-coordinator of CSI Navigate, and EAB staff, developed and implemented a system structure and workflow, and then trained the EDUCares team with the goal of maximizing contact opportunities with students. By Day Five, there were nearly 1,200 students identified, and the team needed to be restructured to accommodate the workload. Nina Delgatto, from the Provost's Office, joined the team as coordinator to assist with workflow and case management.
With the staff and mechanics in place, it quickly became evident that EDUCares not only reconnected students with CSI in a time of confusion and uncertainty, but the College was also able to learn a considerable amount about the systemic challenges that students and faculty were facing in this unprecedented situation, allowing for valuable and strategic decision making. Specifically, the EDUCares team learned that most of the challenges were in fact technology-related: students needed devices, and access to Wi-Fi, Blackboard, email, and email addresses. All of these students received help quickly, directly, and personally through an EDUCares advisor, or through avenues that directed students to resources to help them resolve the specific issue at hand.
In addition, the various challenges that students were facing outside of the classroom, which had an immediate impact on their academic performance, quickly crystallized into themes. These could be quickly communicated to faculty members, fostering an increased understanding of the full range of difficulties that their students were facing.
Most of these students by far, when reached, were grateful for the text, email, or phone call. One student, Sandra, struggling in the learning environment, called the EDUCares team "CSI student guardian angels." Alan Hoffner, Director of the Office of Testing and an invaluable team member, stated that "regardless of the number of students we help, where we do, it seems to matter a great deal."
That impact was immense. By mid-April, the EDUCares team assisted many more of our students in need—sending more than 5,000 text messages and hundreds of emails.
As the semester moved on, EDUCares evolved, creating a Progress Report campaign that invited faculty to identify students at-risk of academic and technology challenges: students in need of tutoring, those with attendance concerns, students who still needed devices or connections to Wi-Fi, and those who had not been engaging in the classroom. Follow-up through the EDUCares team again connected students to resources, with more than 1,000 students identified as being in need tutoring and an additional 100 students who needed devices. By this time, the number of students not engaged in the classroom had significantly decreased to fewer than 300 students identified campus-wide.
As this challenging semester draws to a close, the EDUCares team's critical work will continue and, in fact, increase. The new goal will consist of contacting all students who are eligible for the CR/NC (Credit/No Credit) Flexible Grading Policy implemented by CUNY in response to COVID-19, as well as helping students with fall registration.
By Jennifer Durando