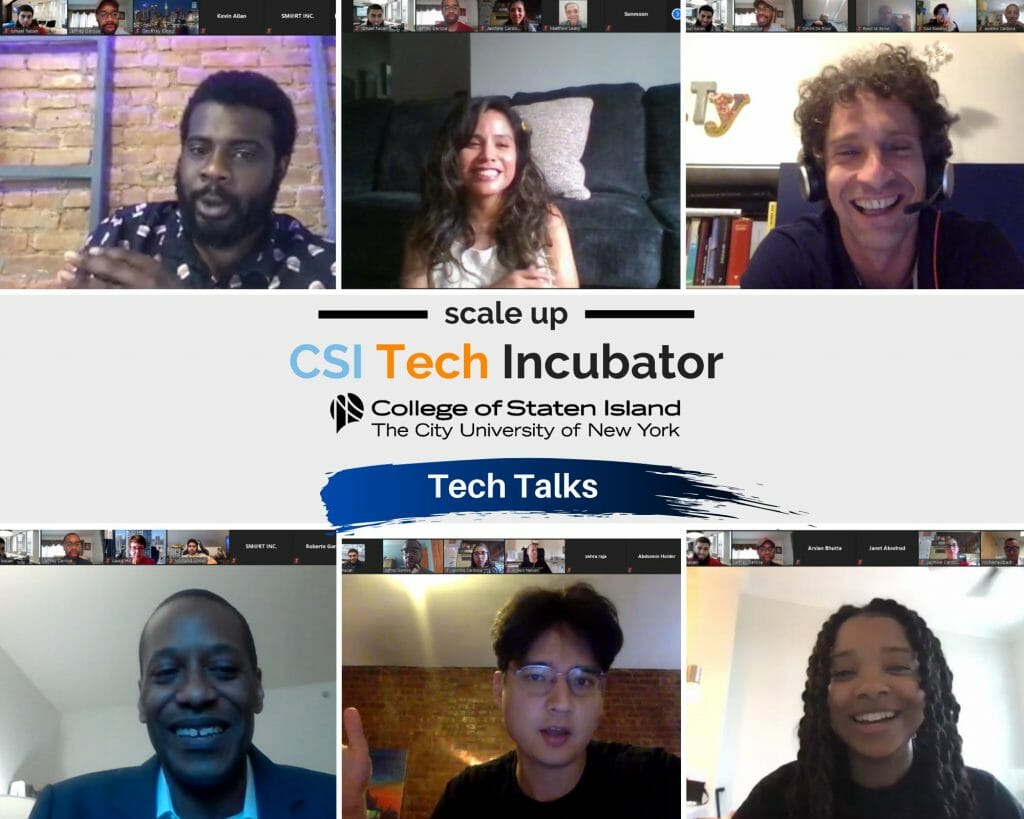 The College of Staten Island Tech Incubator successfully pivoted to a virtual environment, continuing to bring immense value and remain a tactical business resource to the entrepreneurial and small business community during COVID-19. The challenges faced during this time have been detrimental to the global economy and the business environment. Support from the leadership team at the Incubator proved crucial during this critical time by embracing and leveraging the "new normal," utilizing virtual platforms to extend its resources to local, national, and international small businesses. Through the generous support of NYC Council and National Grid's CleanTech grant, the Incubator was able to provide essential services to its startups and entrepreneurial community.
The COVID-19 pandemic has thrust businesses into a digital ecommerce space. For founders and management teams who are not tech savvy, this has proven to be a challenging task. The Incubator formed a unique partnership with the Startup Advisory Group (SAG) to provide free consulting, workshops, events, and programming to small businesses, which focused around digital strategy, generating online sales, and managing teams remotely. Via this collaboration, with direct support from SAG CEO, Jeffrey Derose, both organizations were able to consult with more than 20 local businesses and organizations on how they could successfully pivot during this time.
In addition to providing free services to local businesses and entrepreneurs, the Incubator landed an exciting new partnership with HubSpot for Startups to provide software, educational resources, and programming so they can rapidly grow and scale. With the goal of bringing resources to underserved communities to create a more equitable tech ecosystem, HubSpot's full automation suite will be available to early-stage entrepreneurs at a 95% discount for the first year. As the Incubator solidifies its commitment to build a tech corridor on Staten Island, by extension, the rapidly growing list of benefits will also be made available to students, faculty, and the community.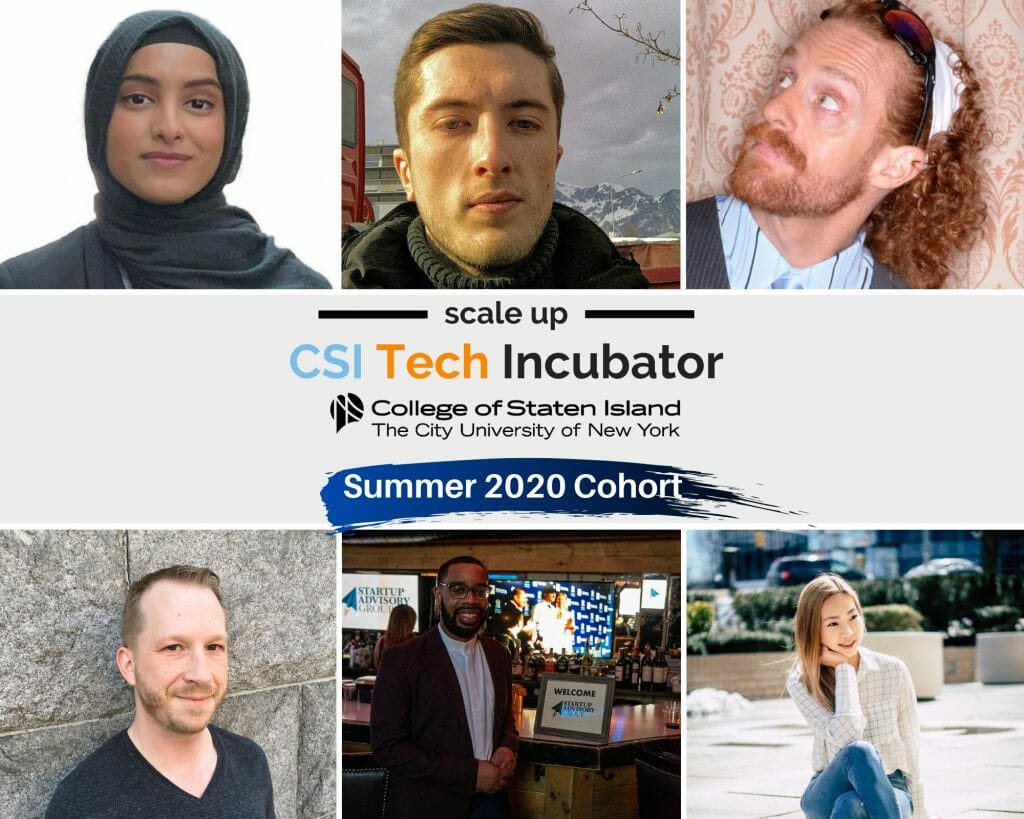 The Incubator also curated and successfully launched a virtual cohort (five teams) for the summer of 2020. The Incubator developed a five-week pilot program designed for early-stage founders, with an emphasis on digital strategy, business development, and early stage fundraising.
Summer 2020 Virtual Cohort member and CSI alum, Zahra Raja, CEO of CHIRAL (an emergency room crowding solution), has received immense value from the Incubator program thus far. "The CSI Tech Incubator's summer cohort helped me and my startup on a microscopic level by helping us build a strong stable team from the ground-up, preparing us for consumer feedback, both expected as well unexpected," Raja commented.
Max Montrey, CEO of SportsTrace (automated athlete analysis), commented on his participation in the program, "As the co-founder of SportsTrace, we've been helped immeasurably from the CSI Tech Incubator. The resources and guidance provided, from the perks and mentors, was top notch. And Jeffrey Derose has been such an incredible leader throughout the process – insightful, accessible, and so helpful every step of the way. I feel that the entire program is so well rounded, it's helped to transform SportsTrace and fast forward our growth and progress both as a business and with our approach to the market. I can't thank them enough!"
As many incubators and accelerators are pivoting to support entrepreneurs, the Incubator expanded its programming and successfully executed the "Tech Talks" speaker series at the height of the COVID-19 pandemic. As the Incubator continues to solidify itself as the tech hub on Staten Island and create a more inclusive tech ecosystem, the Incubator recruited a myriad of speakers from underrepresented groups who are successful tech founders, technologists, and subject matter experts to educate early-stage founders on an assortment of entrepreneurial topics. The Tech Talks focused on the issues relevant to small businesses and entrepreneurs during the COVID-19 pandemic.
Chris Pisarski, Founder and CEO of Chet (a professional development social network), has played a unique role in collaboration with the CSI Tech Incubator during this time, serving as both a "Tech Talks" speaker and cohort mentor. Pisarksi noted that he is "excited about the work the Incubator is doing. The program has been well organized and the organizers and leaders are enthusiastic about making Staten Island a tech hub. Being a mentor affords me the opportunity to engage with and learn from creative, motivated entrepreneurs."
The Incubator will launch the fall/winter 2020 virtual cohort, targeting the needs of entrepreneurs. Entrepreneurs who are interested in joining the next cohort are encouraged to visit www.csitechincubator.com/incubator.
Regardless of the many adversities being faced during this COVID-19 pandemic, the Incubator has proven to be a tactical business resource for the entrepreneurial community, leveraging an online platform to bring continued value outside of co-working spaces.
By Jeffrey Derose