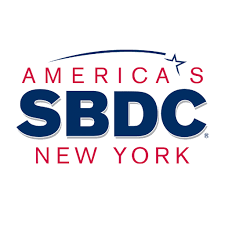 The Small Business Development Center (SBDC) at CSI experienced record-breaking outcomes in the most recent fiscal year, ending September 30.
The SBDC provides small business owners and entrepreneurs in New York with the highest quality, confidential business counseling, training, and business research at no cost. These services were proven vital during the COVID-19 pandemic, as businesses needed help now more than ever to survive.
During Fiscal Year 2020, the Staten Island SBDC generated $90,000,000 in economic impact ($23,766,312 cash investment and $65,940,000 salaries of jobs created and saved), helped create 131 new jobs, saved 1,185 jobs, and assisted in the creation of 80 new businesses. CSI's SBDC served more than 2,000 NYS small businesses with one-on-one counseling and trained more than 1,202 small business owners in 48 online and in-person events. These results were the highest the organization has ever seen in its 27-year history on Staten Island.
Director Dean Balsamini commented that "this was accomplished during the most trying time for our entire organization. It happened while pivoting in order to work remotely and embracing new technologies to provide video advisement, all while juggling our personal lives."
The area serviced by CSI's SBDC parallels the 11th Congressional District. This encompasses all of Staten Island and the Bensonhurst, Bay Ridge, and Dyker Heights sections of Brooklyn.
Balsamini and his staff are extremely proud of these accomplishments, and to be part of one of the best SBDC's in the country.
If you are a small business owner in need of assistance, contact the Small Business Development Center by emailing SBDC@csi.cuny.edu or visiting www.sisbdc.org. To find your local SBDC, please visit www.nysbdc.org.
By the CSI SBDC