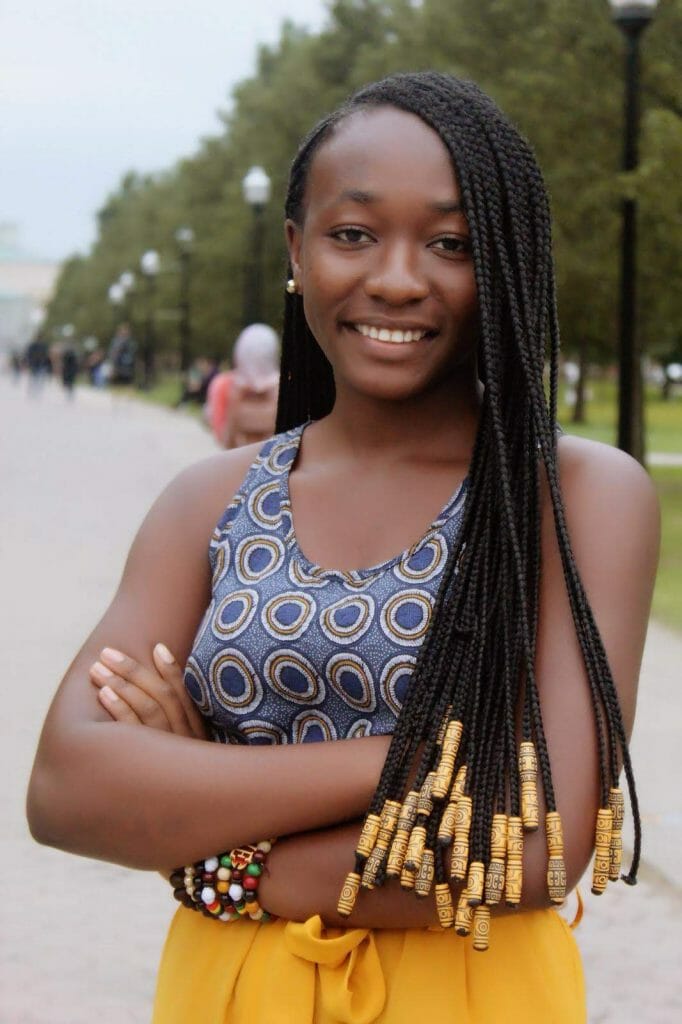 Fatu Amara, Class of 2020 alumna and former Verrazzano Honors student, has been selected to participate in the NYC Urban Fellows Program, a nationally competitive opportunity, which selects 25 students annually from across the nation to gain experience working in Mayoral offices and City agencies throughout the nine-month long program. Fellows also engage in volunteer service projects and attend a seminar series to address current urban issues impacting public policy.
Amara aspires to work on public health-related issues and will use the fellowship experience to build upon her substantial background relevant to her career goals. In her sophomore year at CSI, she was inducted into the Jeannette K. Watson Fellowship, a highly selective three-year program that provides students with internships, mentoring, and professional development. During the fellowship, she interned at the NYC Mayor's Office of Immigrant Affairs, where she assisted in facilitating We Speak NYC classes for English language learners. She has additionally interned at the AVSI Foundation in post-genocide Rwanda, working with public health and development programs for low-income residents in rural areas, as she wishes to help communities both domestically and abroad.
Amara graduated with a Bachelor of Science in Chemistry, with a research focus on the biochemistry of infectious disease, and minors in Psychology and Political Science. To further support her goals in public health, she conducted research via an internship at The Wellcome Center for Ethics and Humanities at the University of Oxford during the summer of 2020, where she worked on a project centering on preparedness and decision-making in humanitarian crises and pandemics.
Amara has also engaged in extensive service to the College and has demonstrated her leadership abilities as former President of the CSI Student Government and President of the Psychology Club, managing budgets and consistently seeking out new resources for the CSI student body.
After graduating from CSI, Amara joined AmeriCorps, through which she completed ten months of service via the NYC Civic Corps by working at Community Health Action of Staten Island (CHASI) as a Volunteer Project Coordinator. Through CHASI, Amara recruited and managed teams of volunteers to meet the needs of NYC residents and address food insecurity issues during the height of the pandemic. Her future goals include completing a Master's degree in population health, and working with local governments and community organizations to implement health policies and programs.
By Michele Callahan