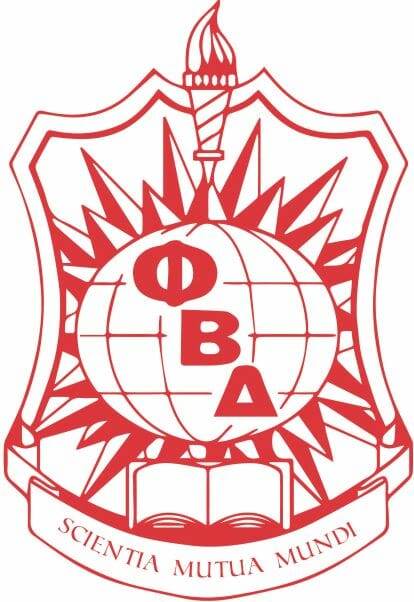 The Eta Lambda Chapter of the Phi Beta Delta (PBD) Honor Society for International Scholars at CSI recently inducted 20 faculty, students, and alumni into the prestigious society. This is the Ninth Annual Induction ceremony at CSI. Go online for more information.
The Induction Ceremony was held virtually on March 23 via Zoom. Our chapter board members* and special guest, Dr. Gerry Milligan, Professor of World Languages and Literatures, and Director of the College's honors programs, was present in celebrate this special occasion. Dr. Milligan spoke about "The Impact of International Education: A Personal Story." The group socialized after discussing their favorite travels and introducing themselves. The Chapter also announced the new 2021 student scholarship for PBD members. The deadline is April 23. Visit CSI PBD CSI PBD Website for information.
The goals of the organization include the recognition of individual achievement in the area of international understanding; the advancement of international programming, research, and scholarly exchange; and the creation of a campus network linked to a network of members in chapters worldwide.
In other Society-related news, the PBD is pleased to announce that its 2021 35th Annual International Webinar Conference will be offered via Zoom on Monday and Tuesday, May 24 and 25, 2021 from 11:00am to 5:00pm EST. This year's theme is Moving Forward: The Future of Collaboration in Our Diverse World.
Two CSI PBD members are presenting at the conference. Come and support your fellow peers. The CSI Chapter has paid the registration fees, providing free registration for PBD members.
The chapter also thanks CSI PBD members for remitting their membership dues and additional contributions in support our students and the mission of the Eta Lambda chapter. Please note that of the $30 membership fee, $15 is for the support of our students, and the balance of $15 is submitted to PBD headquarters.
Visit the national Website for more information.
ABOUT ETA LAMBDA CHAPTER: The Eta Lambda chapter at CSI held its first induction ceremony in 2011. It is the first chapter within The City University of New York system and currently boasts 150+ members. The chapter is housed at the Center for Global Engagement, which supports comprehensive internationalization. The Center also organizes events and special programming throughout the year for the CSI community, as well as specialized customized short- and long-term programs for international guests. In addition, it administers countless student/faculty exchange and study-abroad opportunities, provides services to international students and scholars, and offers English-language programs for non-native speakers.
*Eta Lambda Chapter board members:
Anita Romano (President) Camille Gallo (Secretary)
Regina Lama (Vice President) Maria Ivanova (Student Vice President)
Jane Marcus-Delgado (Past President) Winnie Brophy (Chapter Coordinator)
Ex-Officio: Margaret Bérci, Susan Sullivan, Alan Zimmerman
By Winnie Brophy