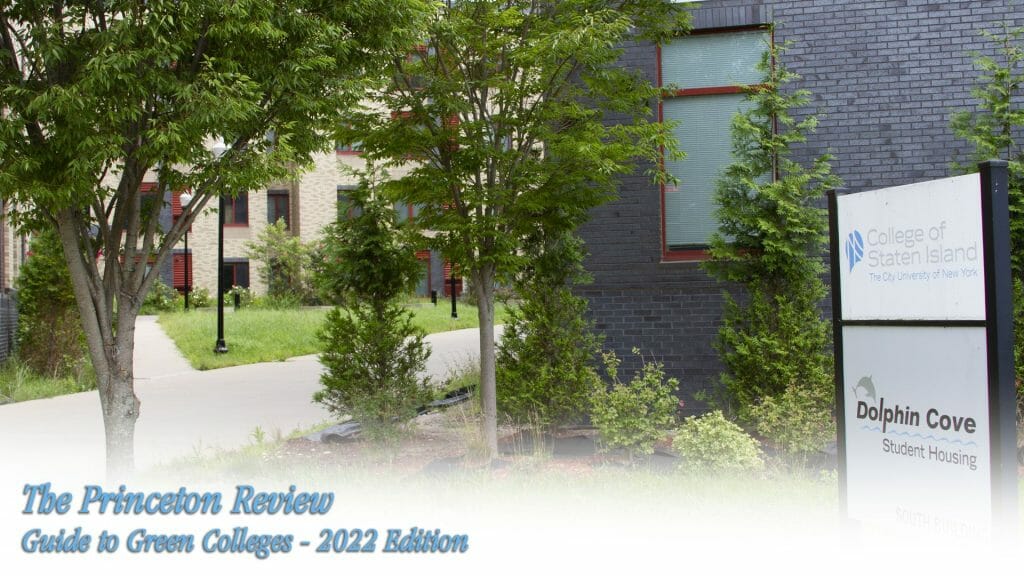 The Princeton Review has added the College of Staten Island to its 2022 list of Green Colleges. As a result, CSI is featured in the Guide to Green Colleges: 2022 Edition.
According to The Princeton Review, the methodology for selecting the 420 schools that received recognition include:
-whether students have a campus quality of life that is both healthy and sustainable;
-how well a school is preparing students for employment in the clean-energy economy of the 21st century as well as for citizenship in a world now defined by environmental concerns and opportunities; and
-how environmentally responsible a school's policies are.
By Terry Mares