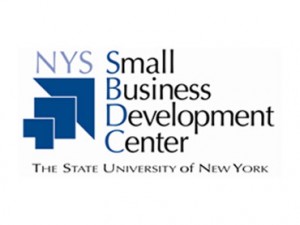 Satellite Office serves communities of Bay Ridge, Bensonhurst and Dyker Heights
One of Staten Island' premier resources for cost-free business guidance has expanded into Brooklyn.
The Small Business Development Center (SBDC) at the College of Staten Island launched its first satellite office on May 2 in the Brooklyn community of Bay Ridge. The new office expands outreach in Brooklyn, and is located in the Sovereign Bank building at 9512 3rd Ave.
Until now, Brooklyn had been serviced primarily by the SBDC at CUNY Tech, 25 Chapel St.
"We believe our satellite location will generate 150 new clients annually, creating $2 million in economic impact and 100 new or saved jobs," predicted Dean Balsamini, director of the SBDC at the College of Staten Island (CSI).
The Brooklyn office will service the 13th Congressional District, an area of 600,000 residents. In addition to Bay Ridge, the program will embrace the communities of Bensonhurst and Dyker Heights, effectively doubling the SBDC at CSI's current territory.
The ambitious initiative was made possible by the Small Business Jobs Act, signed into law by President Obama in September 2010.
Part of the legislation promises a major investment in job counseling and training. The law provides up to $50 million in grants to Small Business Development Centers across the country to expand services.
As a result, the SBDC at CSI received a two-year grant of $270, 000, with an option for a third year, from the U.S. Small Business Administration.
"Congressman Michael Grimm (R-Staten Island/Brooklyn) and state Sen. Martin Golden (R-Brooklyn) were instrumental in helping the Staten Island SBDC bring this expansion to fruition," Balsamini said.
George Telmany, a certified SBDC business adviser, will be based at the Brooklyn office, while continuing to devote a portion of his time at the Island center.
Since being established in 1993, the Island center has offered strategic guidance free-of-charge to over 5,000 businesses, helping them invest over $119 million in the borough's economy, while creating or saving approximately 4,000 jobs.
Offering many free, confidential services to established small-business owners and fledgling entrepreneurs, the SBDC assists clients with such essentials as: Discovering sources of funding and obtaining loans; developing an all-important business plan; devising business strategies; controlling cash flow, and marketing successfully.
Businesses also receive assistance from the SBDC in order to comply with licensing requirements and other regulations, assess the viability of an invention and identify avenues for exporting goods and services.
For additional information, the SBDC at CSI may be reached at 718-982-2560.