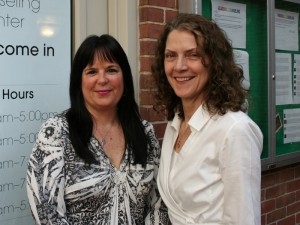 The College of Staten Island Counseling Center has recently been granted accreditation by the International Association of Counseling Services (IACS) Inc.
Counseling Center Director Ann Booth, PsyD, noted that "the CSI Counseling Center is the first CUNY Counseling Center to be granted this accreditation. IACS accreditation is an acknowledgment of high-quality services, ethical practices, and staff dedication."
The IACS evaluated the Counseling Center against high standards of counseling practices and the Center was found to offer competent and reliable professional services to its clientele. Approval by the IACS is also dependent upon evidence of continuing professional development as well as demonstration of excellence of counseling performance. The Center offers individual and couples counseling, crisis intervention, medication evaluation and management, consultation services, academic counseling, and outreach programming on topics related to mental health and academic success. The Center also serves as a training site for students in the CUNY PhD program in Clinical Psychology and CSI Master's program in Mental Health Counseling.
Pointing to the impact and importance of the Center, Dr. Booth stated that "the Counseling Center had approximately 6,000 student visits in the 2010-2011 academic year, which represents a 66% increase over the last three years. We are providing essential psychological and medication services that are scarce on Staten Island.
Dr. A. Ramona Brown, CSI Vice President for Student Affairs, added that "without these services, many students would be unable to afford community mental health and would have to wait months to see a provider. Having this support on campus helps students to manage their stress while pursuing their academic studies."
In addition, CSI President Dr. Tomás D. Morales said, "The student services offered through the Counseling Center provide essential support of the Mission of the College of Staten Island to promote student success. I extend my congratulations to the staff of the Counseling Center for this wonderful accomplishment."
The IACS was established in 1972 to encourage and aid counseling agencies to meet high professional standards through peer evaluation and to inform the public about competent and reliable counseling services. The Counseling Center is part of the Division of Student Affairs.