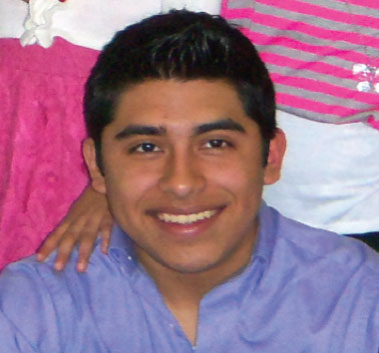 Irvin Ibarguen, College of Staten Island Valedictorian for 2012, is the first CSI undergraduate to be admitted into Harvard University's prestigious PhD History program. He received a Bachelor's in History with The Verrazano School honors program.
Ibarguen has earned several scholarships including an IME Research Fellowship, a full-tuition scholarship awarded to Mexican Americans; the prestigious Jeannette K. Watson Fellowship; and the Aramis Gonzalo Rios Memorial Scholarship.
Ibarguen maintained a 4.0 GPA and is quick to credit his CSI professors, namely, Drs. Calvin Holder and Richard Lufrano of the History department, for establishing "my love for reading and writing about History." He especially recognizes his family's support throughout his scholastic life. His parents moved here in 1990 while his mother was still pregnant with him.
Ibarguen also credits his background for motivating him to pursue a History PhD. "The scorn directed at illegal aliens often found its way down to me," he said. It was not until he enrolled in an advanced seminar, in which he completed a paper about Mexican immigrants in New York City, that he was able to "embrace the beauty of [his] Mexican background."
In addition, Ibarguen underscores the value of his Verrazano experience. "If I could make an analogy, during my freshman year I felt like I had 'friends' in CSI's faculty/staff, but when I joined The Verrazano School [as a sophomore] I felt I had…a 'family'. More importantly, [it] is where I learned how to be an academic."
At Harvard, Ibarguen hopes to continue to write about undocumented immigration and establish himself in a tenure-track professor of American History.