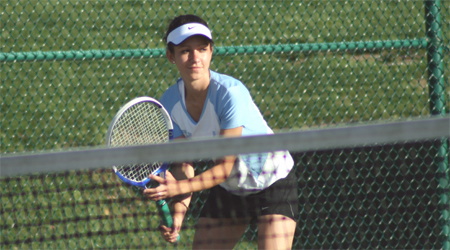 The Dolphins captured a 9-0 victory over Lehman College in women's tennis on Monday afternoon. The College of Staten Island extended their record to 2-3 overall and 2-0 in the CUNYAC while the Lightning dropped to a 2-3 overall record and an 0-2 conference record.
In No. 2 singles, Ilona Stoyko captured a, 6-0, 6-0, win over Marisela Camano. In third singles Jean Baak captured a, 6-3, 6-4, victory over opponent Ranvit Bhataia. Together the two took over the top doubles spot, defeating their opponents, 8-6.  
In No 4 singles, Mediha Mulla took a 6-2, 6-1 win over Danielle Buckley while teammate Nancy Almazo defeated her opponent 6-1,6-3 in No. 6 singles.
CSI is back in action on Wednesday, September 19, as they travel to Hunter College to continue conference play at 3:30 pm.