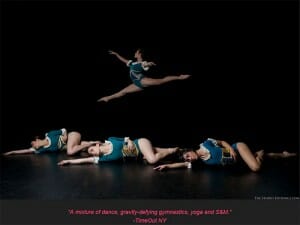 The CUNY Dance Initiative at the College of Staten Island presents "Dance in the Making: KineticArchitecture Dance Theatre & Dance to the People," its first-ever performance on Friday, November 6 at 8:00pm in the Center for the Arts Williamson Theatre.
KineticArchitecture Dance Theatre cultivates work that is artistically progressive, socially relevant, and insanely irreverent in nature. The company will present an excerpt from its new work "NO SAFE WORD," which explores the need for connection based upon Director Arrie Davidson's experiences as a professional dominatrix, plus "Cries Real Tears" and Davidson's take on "Scheherazade."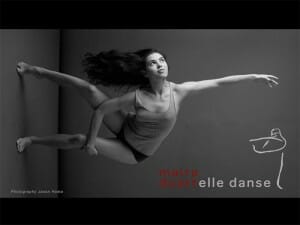 Dance to the People, an open collective of dancers looking to generate opportunities for dance training, movement research, and choreography, has been in residence at the College of Staten since fall 2014. During this time, Maira Duarte, working with students at CSI, has developed "Narrentanz" (Dance of Fools), a dance-theater piece based on images of madness evoked by Michel Foucault's Madness and Civilization.
The CUNY Dance Initiative at CSI provides CUNY students with an opportunity to collaborate with some of New York City's premier dancers and choreographers by providing space to area performers with its residency program. The residency program allows artists such as Maira and Arrie to use CSI's facilities for rehearsals as well as teach master classes in ballet and modern dance. CSI is providing rehearsal space for the artists and in return, students will benefit from master classes and open rehearsal.
With lead funding from the New York Community Trust, and in recognition of New York's place as the center of dance in the country, the CUNY Dance Initiative is hosting 26 New York area dancers who are honing their crafts at 11 CUNY colleges in all five boroughs.
General admission is $10 and $5 for CSI students. The College of Staten Island Williamson Theatre is located at 2800 Victory Boulevard, 10314 in the Willowbrook neighborhood of Staten Island. For ticket information call 718.982.ARTS or click www.cfashows.com.