President William Fritz encouraged by in-depth assessment tool to "create a better CSI"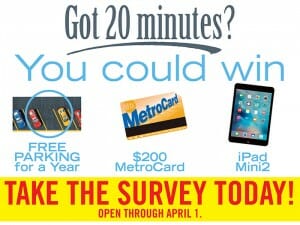 Welcoming. Inclusive. Open. Fair.
These are what College of Staten Island (CSI) President William Fritz believes are some of the key qualities that CSI must strive to achieve, maintain, and improve.
This spring, the College will launch a campus climate survey, an empowering assessment tool to engage all students, faculty, and staff in looking closely at the College.
"This is our chance to make a difference in CSI's future, our opportunity to make positive, lasting changes and to help create a more inclusive campus," noted President Fritz, calling the assessment both "vital and relevant."
"Creating and maintaining a community environment that respects individual needs, abilities, and potential is critically important," he added.
The survey was developed by the Campus Study Working Group (CSWG), which includes a cross-section of students, faculty, and staff. The committee aims to reach all members of the College community with a goal of 100% participation. Results of the survey will be presented in the fall of 2016.
The College has contracted Rankin & Associates Consulting to conduct the assessment. Project lead Dr. Susan Rankin has conducted more than 130 campus climate assessment projects in her more than 36 years in the academy. According to Dr. Rankin, campus climate is defined as, "the current attitudes, behaviors, standards, and practices of employees and students of an institution." The climate is often shaped through personal experiences, perceptions, and institutional efforts.
Committee Co-chair, Danielle Dimitrov, believes that every response to this survey matters and will be extremely valuable in providing the most beneficial feedback and results. "This is a great opportunity for every individual at the College to provide solid input that will help to shape the future of this campus," Dimitrov said. "It's exciting for all of us to be a part of this College community during a time of true forward movement and positive change."
Dr. Wilma Jones added that, "The impetus to do a Climate Study came out of one of the goals for the 2013–2018 Faculty Diversity Strategic Plan, an initiative of the College-wide Diversity Council, and Faculty Subcommittee, which I chaired in 2013–2014. I am pleased to see that this objective is coming to fruition with Presidents Fritz's full support."
Dr. Jones, also a Committee Co-Chair, noted that, "The results of this type of survey will discover insights from CSI community members and will inform us all of issues and areas of strength and health of our learning and working environment, and at the same time reveal issues and areas of weakness."
Participation in the survey is completely voluntary and confidential. Paper and pencil surveys are also available at the Library (1L) Reference Desk and can be sent directly to the consultant. Confidentiality is vital to the success of the campus climate research, particularly as sensitive and personal topics are discussed, and will be maintained to the highest degree permitted by the technology utilized.
Survey participants may also enter a drawing to win prizes, including free parking for a year. Students may also receive double CLUE credit.
For more information about the survey, please visit: www.csi.cuny.edu/climatesurvey
Take the survey today: https://rankinsurveys2.com/cuny_csi/