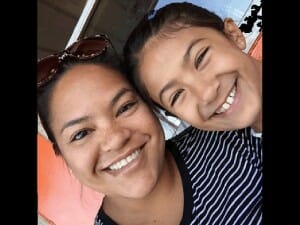 Graduate Scholarship for Teachers. Frances Resuta was selected to receive $5,000 toward her education at the College of Staten Island (CSI). Resuta is currently working as a teacher and pursuing a Master's in Teaching of English to Speakers of Other Languages (TESOL).
Resuta's story stood out due to her incredible motivation and dedication, and the Scholarship aims to support her and her goals, including providing for her family and helping her students recognize their full potential. Resuta is pursuing a Master's Degree so that she will be better equipped to help her students learn English while continuing to foster their native language. In her application materials, the student made it clear that she is committed to continuing her education in order to positively affect the lives of the students she interacts with.
Five applicants with compelling education and career goals were selected as finalists and will each receive $100: Jacinda Greco of Suny Empire State College, Cris Goldman of California Lutheran University, Mary Reed of the University of San Diego, Krystal Leddy of Capella University, and Amanda Thorpe of Johns Hopkins University. The deadline for the next round of SR Education Group's Graduate Scholarship for Teachers is March 18, 2017.
SR Education Group will be awarding another $5,000 needs-based Graduate Scholarship for Teachers on March 18, 2017. SR Education Group also offers needs-based Community College Scholarships. Find out more on the Group's Website.