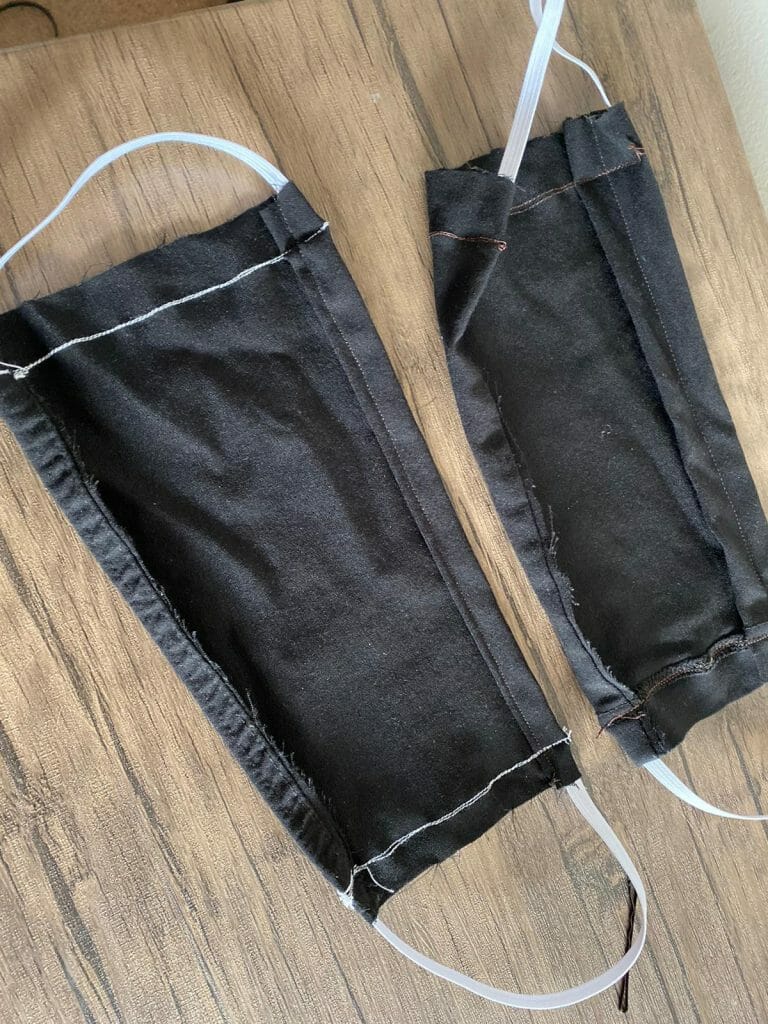 Members of CSI's Pre-Medical/Pre-Physician-Assistant Club are upping their game in response to the COVID-19 pandemic.
Club President Narmin Mekawy, who is graduated last May with an MS in Neuroscience and Developmental Disabilities, and who also co-founded the Better Education Foundation (BEF,) a non-profit with a mission to keep girls in school by supplying educational and healthcare services to women and children in underserved communities across the globe, explained that the Club was already working on a project to benefit the community when the pandemic hit. One thing eventually led to another.
"For the past two semesters, the Club has been working on 100% cotton surgical caps that were donated to Richmond University Medical Center (RUMC) on Staten Island, last February," Mekawy said. "A Club member and fellow graduating student, Anna Wysocka, came up with a volunteer project to create surgical caps for children. The caps are filled with characters, are colorful and playful, and the project gives the children options by letting them choose which cap they would like to wear. This helps relieve any anxiety and stress the child or any patient may feel relating to their illness or procedure by giving them some options to make their own choices from…This was just to let the patients know that throughout their process, there are strangers who are hoping for their recovery. As we continued to work on the project, the world was struck with COVID-19. The limited supply of protective equipment, especially masks, inspired us as a Club to transform the surgical caps project to masks for those who need it, especially those risking their lives working to serve the public."
Mekawy stated that four members of the Club (Wysocka, Alexis Gorin, Arshia Lodhi, and herself) are currently working on masks, and the going was a bit slow in the beginning, due to limited resources. So far, the volunteers have produced 25 masks, but hope to eventually create many more than that, now that they have more supplies. When they have 50, the plan is to donate them to a hospital, rehabilitation center, or nursing home, most likely within the next two weeks.
The Club's Faculty Advisor, Grozdena Yilmaz, Lecturer in CSI's Pre-Professional Preparation in Medicine program, has also been a great help. Mekawy noted that Yilmaz, who is a "board-certified Physician Assistant, has been supportive of and working on the Club's efforts. She is constantly pushing the Club to stay involved in the community by directing our thoughts and ideas. Initially, we were also hesitant on the project; we didn't know how the local hospitals would respond. She assured us that all we needed to do was take the right precautions."
As she and her fellow Club members continue this generous effort, Mekawy underscores what is important now, as we all endure challenging and uncertain times, "I would like to remind everyone that we are thinking of you now, more than ever. During the hardships of COVID-19, it's necessary to remind each other that compassion is still here. I hope this project will push someone to do something that benefits a stranger."
For more information on how you can help the Pre-Medical/Pre-Physician-Assistant Club to help others by donating supplies, please email grozdena.yilmaz@csi.cuny.edu.
By Terry Mares