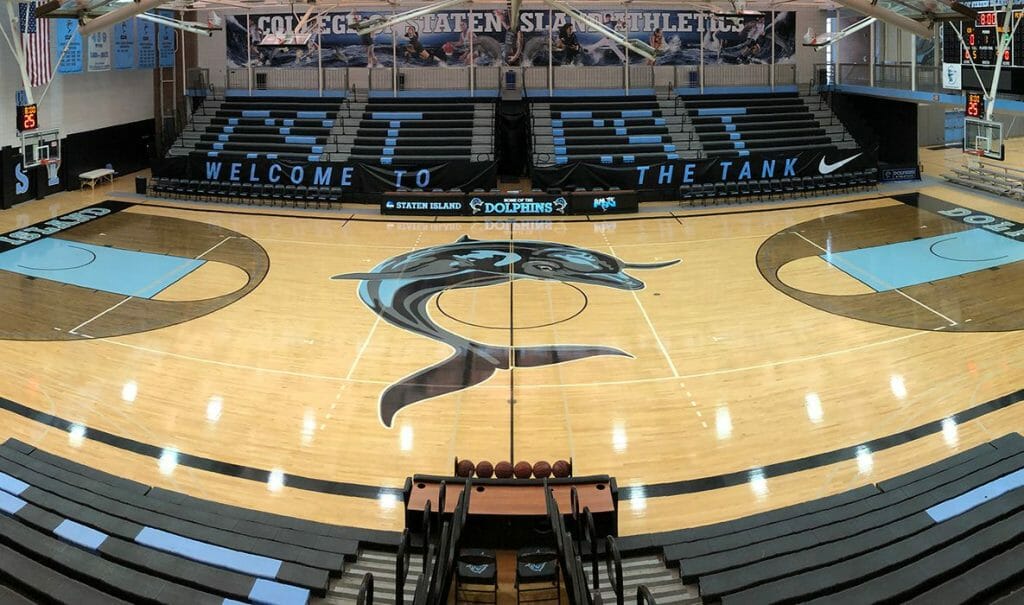 The College of Staten Island Athletics program will be holding a special ceremony to honor President Dr. William J. Fritz, during halftime of tomorrow afternoon's contest against Molloy College, part of East Coast Conference play.
It will be part of a special day at the Sports and Recreation Center, as the CSI Men's Basketball program will usher in the 10th Annual Matty White Men's Basketball Alumni Game beginning at 10:30am. The game will be followed by a luncheon for the alumni on the upper concourse of the arena, as they then take in CSI's ECC matchup with Molloy College, the first-ever meeting between the two sides. Tip-off is scheduled for 1:00pm.
At halftime, the focus will shift to center court, where CSI Interim Director of Athletics T.J. Tibbs and staffers will honor Dr. Fritz for his service to the College and specifically to the Athletics program. Dr. Fritz served for many years on the NCAA Division III President's Council, and played a valuable part in helping guide CSI to NCAA Division II and the East Coast Conference.
As for the Dolphins, the team is on a two-game win streak entering their showdown with the Lions. CSI defeated previously unbeaten Pace University, followed by their first-ever ECC win against CUNY-rivals Queens College this past Wednesday.
Admission to CSI Basketball games is free for CSI students, faculty, and staff; all other guests are $5.  Please follow CSI's Fan/Guest Policy for entry details. All games are also live-streamed on CSI SportsNet.
By David Pizzuto